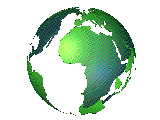 Refineries, Tank Farm Storage & Logistics services
Telephone: +7 (495) 642-4532
+7 (499) 3914990 +7925 2881584 +79265129050
Hotline on Oil Product Supplies, Storage, Shipping & Logistics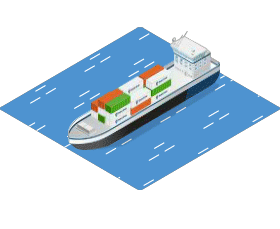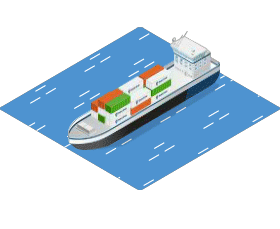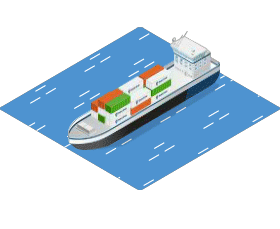 Refinery, Storage Tank leasing and sales
TERMINALS
​
In Europe, Our operations with our Partners and Group Companies give us a large operational efficiency in 22 terminals with a capacity of 14, 631, 465 (CBM)
​​Major hubs are terminals along major shipping routes, where many suppliers and customers are active and where efficient supply chain management processes are of utmost importance. We have strengthened our position in these terminals in recent years, making them safer, more efficient and better able to deliver higher service levels in a competitive environment. Houston, Fujairah, Rotterdam and Singapore are good examples.
Our mission in "OPHERGASNEFT" is to ensure safe, reliable and effective storage and handling of bulk liquid products at key marine locations that are critical to our customers around the world.
Our Oil Storage Tanks services ensures you best quality services at all times.
The transfer of crude oil from the tank farm to the marine terminal is managed by the TMS (Tank Farm Management System), a system that facilitates the execution of on-site commands (pumps, valves, etc..), the complete management of the data, reports and alarms coming from such devices and the recording and archiving of all relevant technical information.
Image This system passes signals from on-site devices to computers that process, store and represent the data and is complemented by sub-systems that perform such specific functions as reading and monitoring the oil level in the tanks, supervising fire protection systems and recording the quantities of crude oil transported.
The operation of the pipeline from Trieste to Ingolstadt is supervised by C94, a modern digital control programme capable of capturing more than 25,000 pieces of data per second which manages the automatic processes in the pumping stations (pumps, valves, relief and delivery), gathers measurements, messages and commands, records data and performs control and safety procedures.
In addition to its control and monitoring functions, the C94 system facilitates both the optimisation process and the identification of values for recognising and localising potential leaks and triggering the corresponding alarm.
The tank farm also contains the first pumping station which uses four 3,000 kW pumps to feed the crude oil into the pipeline.
Our TankFarm and Wharehouses are equiped for storage and processing services such as:
Storage of motor fuels and petroleum products;

Retail sale of goods at the supermarket chains;

Storage of tea, coffee, baked foods, hot-dogs, pies and cakes at the FFS fast-food chain;

Service in the restaurant network in fuel filling stations;

Wholesale of motor fuels at oil delivery terminal;

Delivery of fuels by tank trunks;

Repair service for tankers and trucks at our service centres;

Construction of industrial, retail and office facilities using resources of our development company;

Designing of industrial, retail and civil facilities;
​
ROTTERDAM TERMINAL
Ophergasneft Tank Farm is made up of thousands of actions and proceses dedicated to providing exemplary service and solutions for our Tank Storage and Product handling services. It is important that we accomplish this by staying true to our values and our culture. Each day, we work to advance our straightforward, time-tested strategy to ensure we protect our customers. Our strategy for growth in these segments has remained straightforward and consistent – develop relevant voluntary insurance products and sell them through expanded distribution channels
HOUSTON TERMINAL
Ophergasneft Tank Farm terminals ae located in two of the largest hubs of international transportation of petroleum and petrochemical products, 1. Europe Gerrmany Netherlands Port of Rotterdam, 2. United States of America Houston Port Texas. We have partners and operate several other terminals around the world. Our policies assist in providing daily energy products for more than 50 million people worldwide.
Our Tank Farms are located at the Rotterdam Commercial Sea port and Houston Terminal, United States. For more information on our terms and pricing for our services offered feel free to contact us