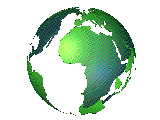 Refineries, Tank Farm Storage & Logistics services
Telephone: +7 (495) 642-4532
+7 (499) 3914990 +7925 2881584 +79265129050
Hotline on Oil Product Supplies, Storage, Shipping & Logistics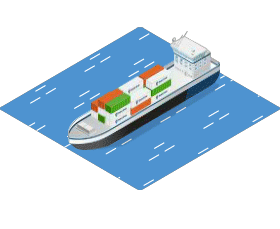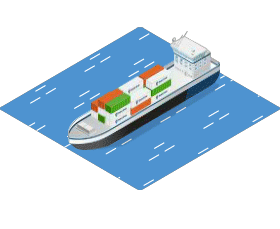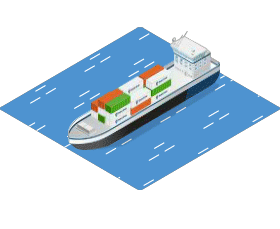 Refinery, Storage Tank leasing and sales
TANK FARM
The storage tanks have a computerized metering system, which allows a quick and accurate establishment of quantity of products stored in the tanks. The quality parameters are controlled by the modern laboratory of the Terminal. Floating roofs mounted in light and heavy oil product and crude oil storage tanks reduce evaporation of oil products and environmental pollution.
The Capacity of crude oil and oil product storage tanks of "OPHERGASNEFT" in Vladivostok alone totals to 504 500 m3. Each cargo batch is stored in separate storage tanks and is not mixed with others. This allows preserving the initial quantity and quality of products.
Different loading and unloading terminals
Rotterdam has many train loading terminals and two discharging terminals where eight containers can be discharged simultaneously. For maximum flexibility, all rail movements are handled with the company's.
Products
Our products of operation such as crude oil / Jet Fuel/ fuel oil/ diesel & biodiesel etc.
Our tank farms are located at various industrial zone's of the Russian federation with four Main tank Farms at VLADIVOSTOK, NOVOROSSIYSK, ST PETERSBURG, MURMANSK OBLAST, designed for receiving, storing and transporting petroleum products of different brands. Our storage tank farm and loading terminals are capable of processing a total of 15.5 Million MT which consists of RGS tanks, CSG Tanks and others.
Tanks are refilled by railway tanks with petroleum products. Our storage depot provides its own locomotive TGM-2 by railway line which is not shared, with total length of 496 m, suitable for one-way drain inlet railway viaduct for simultaneous discharge of 4 railway tanks. Pumping station for light oil – drain (loading) of oil tank cars and tank trucks.
Fuel-distributing point has the following license to operate:
Operation of hazardous production facilities number EV-02-001432.

Operation of fire hazardous production facilities.
Loading and unloading operations relating to dangerous goods at railway transport.
Characteristics
Fuel-distributing point (TRP) is an area that consists of several hectares in the industrial zones and consists of primary and backup tank parks,

Drain inlet railroad overpass,

Loading of tankers,

Pumping station petroleum auxiliary unit with treatment facilities,

Administrative and residential buildings and the checkpoint,

Storage and release of light oil (hazard class 3 flammable liquids: motor gasoline AI-80, AI- 92, A-95).

Loading and unloading of railway tanks with petroleum products to our tank farm is carried out by privately owned railway track with total length of 496 m. Our unilateral discharge jetty is equipped with four devices underflow STS-175, SNU-5M. To drain the tanks with bottom openings faulty instrument rack is equipped with 4 risers overflow. 3 laid on a flyover above ground drain collector DU-150. One – to drain the diesel fuel, the second – to drain the gasoline A-80, the third drain A-92, A-95. Collectors are laid down in the direction of the pumping station with a slope of 0.002.

Jetties

​The Jetties of our company are located at the Vladivostok and Novorossiysk oil terminal entrance dredged down to 16 m. They can accommodate tankers of 10,000 metric ton up to 100,000 metric ton capacity, with allowable draught down to 12,5 m.
Marine loading arms on the jetties are not only elements of modern technical design, but a guarantee of safe handling of tanker. Tanker loading rate is up to 2 000 m3 of light oil products, 4 000 m3 of heavy oil products and 3800 m3 of crude oil per hour.
​
Products: Vertical Tanks
Single-wall and dual-wall aboveground vertical tanks meet Underwriters' Laboratories UL-142 specifications for aboveground storage of flammable and combustible liquids. Aboveground vertical storage tanks are used for a wide variety of applications. Dual-wall tanks provide a solution for secondary containment requirements. All tanks are prepared with one coat of gray.
Up to 30,000 gallons size available.
Standard Sizes
Capacity (gallons)Dimensions (inches)SWDWWeight (lbs) SW (DW)
30038 x 60420 (775)
55048 x 72750 (1275)
100064 x 721238 (2100)
200064 x 1442200 (3750)
400096 x 1324400 (6750)
600096 x 1925900 (9420)
800096 x 2567750 (12100)
8000120 x 1688120 (11200)
10000120 x 2048320 (14150)
12000120 x 2469500 (16000)
15000120 x 31211750 (20100)
20000144 x 28814000 (22500)
25000144 x 36015500 (33000)
30000144 x 420
PERMATANK
Standard Sizes
Capacity (gallons)Dimensions (inches)

400064 x 288

400096 x 132

600096 x 192

800096 x 256

1000096 x 324

1200096 x 384

15000120 x 312

20000120 x 408

25000126 x 465
Farm Tanks
Single wall, standard construction small
tanks are often used for farm, irrigation,
and other commercial uses.
Standard Sizes
Capacity (gallons)Dimensions (inches)
BracketSkidApproximate Weight (lbs)
15030 x 48260 (288)
30038 x 60366 (410)
50045½ x 72500 (N/A)
55048 x 72540 (583)
100045½ x 1441012 (1106)
100048 x 1321012 (1106)
110048 x 1441081 (1185)
200064 x 1442037 (2128)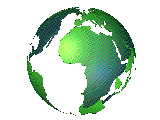 LPG Tank Farm projects :
• 5 x 1500 cum. Mounded LPG Bullet Terminal.
• 12 x 500 cum. LPG above ground Storage Terminal.
• 4 x 1000 m3 LPG Storage Bullets Terminal
• 12 x 400 cum. LPG storage Tank Farmat port.
• 4 x 2000 cum.LPG port facility.
• 2 x 8500 cum. LPG sphere for Tank Farm
• 4 x 5000 cum LPG spherical tanks for LPG Tank Farm
Other tank Farm as per API 650 Norms:
• 3 x 7500 cum. Petroleum product tank farm .
• 4 x 4 Million gallons Petrol and Diesel tank farm .
• 4 x 2 Million gallons Kerosene , Petrol , Diesel and Jet fuel tank farm
• 10 x 8000 cum. Crude oil tank farm .
• 2 x 2000 cum.Ethanol tank farm .
• 5 x 15000 cum. Molasses tank Farm
• 4 x 5000 cum Edible oil tank Farm
Petroleum Products Tank Farm:
• Petroleum products tank farm
• Tank farm for storage and distribution of petrol, diesel, kerosene, jet fuel etc
• Tank farm for crude oil
• Tank farm for Ethanol
• Tank farm at airports for fuel storage
• Pumping stations and related installations
• Loading platforms for tankers
• Oil separation facilities
• Infrastructural works
​