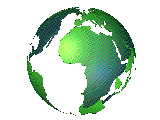 Refineries, Tank Farm Storage & Logistics services
Telephone: +7 (495) 642-4532
+7 (499) 3914990 +7925 2881584 +79265129050
Hotline on Oil Product Supplies, Storage, Shipping & Logistics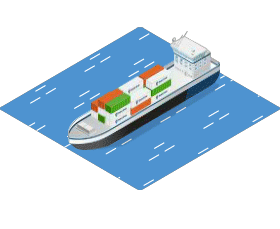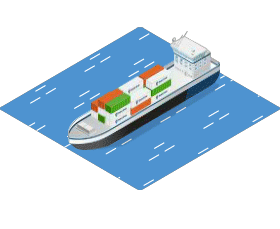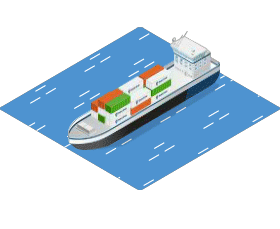 Refinery, Storage Tank leasing and sales
STORAGE
Our Storage Abilities
​
OPHERGASNEFT Tank Farm and Logistics is among the leading company's in Russia engineering services in terms of petroleum and petrochemical /chemical industries. The company is a expanding in holding and carries out a long intricate of works for oil and gas industry, including the visionary and well analyzed engineering in terms of tank farms, petrol stations ; manufacturing and installation (including RVS, RGS) up to 65 000 m3) for the storage of oil, chemicals, project management, oil products, water, vegetable oils; production capacities; qualified engineering, supply of materials and equipment, utilization and processing of scrap, construction and certification of objects. The enterprise specializes on manufacture of tanks of hot water, the production of tanks, vessels, separators.
LIST OF TERMINALS
RUSSIAN PORTS: Novorossiysk, Novosibirsk, Primorsk, Vladivostok, Nakhodka. (TANK FARM IN RUSSIAN PORT)
ROTTERDAM PORT: Europort Terminal, Vopak, Botlek Tank Terminal, Gunvor Petroleum. (TANK FARM IN ROTTERDAM PORT)
HOUSTON PORT: Texas City Port. (TANK FARM IN HOUSTON PORT)
OPHERGASNEFT Tank Farm Storage Tank Design
OPHERGASNEFT Tank Farm and Logistics is one of the very few storage tank contractors to retain an in-house storage tank design team, with all its attendant benefits.
Their expertise covers:
Storage tank design API 650, API 620, EN14015, API 653 and EEMUA 159
Floating roof design
Fixed roof design
Storage tank assessments
Failure investigations
Design verification
Tank repairs
Tank jacking
Structural design
Mechanical equipment selection
Relief valve sizing and selection
Hemispheroid tank design
CONSTRUCTION OF STORAGE TANK
Our storage tanks are manufactured in our workshops and delivered on-site for construction by our highly skilled personnel, many of whom have been with the company for more than 9 years.
Most larger engineering companies would need to sub-contract storage tank construction resulting in significantly increased costs for you. By contracting directly with OPHERGASNEFT Tank Farm and Logistics you save money and, with our unparalleled experience, can be rest assured we will build on time and on budget.
New build construction services include:
Design and supply of new storage tanks
Storage tank construction
Turnkey handling of projects
Specification of work scopes
Preparation of budgets
Supply of skilled labour and management of sub-contractors
Supply and erection of welded heavy steel structures
Associated pipework and process plant installation
Supply of tank roof seals and component parts
Term contractor
We offer tanks standing: PB, V, РВСС:
OPHERGASNEFT Tank Farm and Logistics has standing tanks (capacity) up to 6 600 000 m3; for storage of petroleum, chemicals, oil and gas storage in different location
Tank with a capacity of 12 000 m3
Tank with a capacity of 25 000 m3
Tank with a capacity of 40 000 m3
Tank with a capacity of 60 000 m3
Tank with a capacity of 65 000 m3
Reference information about the construction of tanks
Novorossiysk Commercial Sea Port (NCSP) in the eastern part of the Black Sea, The port situated at the crossroads of international transport corridors that connect Russia to the Mediterranean Sea, the Middle East, Africa, South and Southeast Asia, and North and South America · The only deepwater port in southern Russia. Ophergasneft operates the deepest berths in the CIS and the Baltic region: the maximum depth is 24.5 meters at oil loading terminal and 14.5 meters at berths for Transshipment of bulk, Favorable natural conditions. Ice-free Tsemes Bay allows year-round operations, and the port's system of sea walls and breakwaters provides sufficient protection for port facilities, minimizing downtime due to weather conditions· our able covered and open storage facilities · State-of-the-art handling equipment. .
PIPELINE TRANSPORTATION
Our pipelines system are used to transport a number of substances including natural gas, fuels, hydrogen, water, beverages, and petroleum that are connected to productions sites to main trucks. We use highly trained specialists and state-of-the-art equipment to inject fuel through the pipeline system and test pipeline components involved in occurrences in order to identify and confirm safety deficiencies.
COMPANY MISSION
Our mission is to provide safe, efficient and clean storage and handling services. By fulfilling our mission, we strive to be the partner of choice for all our stakeholders, from customers, business partners and investors, to governments, local communities and society at large.
Storage of petroleum products
Taking the petroleum products in the storage, we will provide preservation the product quality.
Entrusting the storage of petroleum products of our company, you receive: a wide selection of individual fuel storage tanks; the absence of mixing of different types of petroleum products by supplying individual fuel pipelines; maintaining the quality of your products; prompt delivery of petroleum products.
SALE OF PETROLEUM PRODUCTS
​
High-quality oil products at affordable prices - our proposal to you.
By purchasing high quality oil products, you increase the operating life of equipment.
When buying oil producer issued a passport, indicating the quality of products and compliance with regulatory guidelines.
RENTING OUT TERMINAL RESERVOIRS
​
The structure of our fleet consists of reservoirs with a total of up to 450 000 m3. We carry out the programming, reception-release of products via oil terminals at shore tanks.
Each tank is equipped with facilities according c industrial safety requirements and has a commercial accounting system that allows remote monitor the status of oil in the tanks (volume of product, of loading height, density, free volume, overflow sensor).
LABORATORY ANALYSIS OF PETROLEUM PRODUCTS
Quality control of petroleum products is impossible without accurate and timely analysis.
Our laboratory allows you to quickly analyze incoming storage and dispensed to consumers of petroleum products, as well as to carry out continuous quality control. The result of the analysis is to evaluate the quality, which is derived from a comparison of baseline values with the indicators of the requested products.
CUSTOMS BROKERAGE
​
Professionally organize Custom clearance for oil and petroleum cargo.
Customs brokerage is one of the most important and complicated activities in the cargoes' transportation process. It is important to note and be fully aware of all the rules and regulations and furthermore foresee the essential documentation as well as formalities that shall be required by the customs authorities. Through Neftebaza Senako, cargo owners benefit from a reduction in expenses on foreign trade activities, therefore achieving a competitive advantage in the commodities market.
TRANSPORTATION OF PETROLEUM PRODUCTS RAILWAY TRANSPORT
​
Professionally organize transportation railway transport for any oil products.
We transport materials railway transport in accordance with the norms and standards of Russian and international law, which ensures complete safety of transportation of petroleum products.
We do our best to make our service was comfortable for our clients and mutually beneficial to all parties.
PROCEDURE OF SERVICES OFFERED
To provide the above services, Ophergasneft Tank farm uses specialized complexes, machinery and equipment and general-use berths with covered storage facilities and open area storages. Kerzhenetskaya Tank farm renders services in loading, unloading, yardage, storage, and transport-forwarding agent's cargo servicing on the basis of contracts concluded with freight owners or their authorized representatives. Customer's written application serves as the basis for preparation and drawing up of contracts. To conclude a contract for loading-unloading operations with Kerzhenetskaya Tank farm, it is necessary to supply the complete data to our organization for schedule and programming port operations.
CARGO
​
If you are looking for a reliable and inexpensive way to deliver cargo and the use of international container transport by sea way.
" Ophergasneft " provides for this type of transportation of affordable prices and a high level of customer service. Popularity of cargo transportation by water is high enough; today it is about 65% of the total turnover in the world.
Delivery of Cargoes
A key link in the chain of transportation of cargoes is the consolidation of several small parties' senders on a special request. Consolidation (consolidated) warehouse serves as the starting point for regular transportation of cargoes on a given route.
Time of delivery in this case varies depending on the length of the party assembly, route of transportation and other factors.
In most cases, general cargo transported by road. Today, however, as is often the practice of international transportation of consolidated shipments using rail, water and air transport.
TANK STORAGE FACILITIES

​
'Ophergasneft '' has a strategic consortium ownership access of farm tanks over 15 Million square feet of space throughout Russia which also include major commercial sea port terminals & oil loading terminals of Novorossiysk – Vladivostok – Kozmino – Nakhodka – Vanino.
We usually offer our client the best and affordable vertical tanks type: PBC, RVSP, BSS, and horizontal tanks : RGSN, RGSP, RGSDP, RGSDN, EP, EPP, ENP, EPDP:
At present, our Storage services have been fully covered from every port in Russia to worldwide directly of in collaboration with our allies. To save you time and money, our storage experts agents will help you select proper storage plan of service pattern according to your specific requirements. The Ophergasneft Tankfarm offers its customers the possibility to transfer ownership of crude oil and petroleum derivatives within the established system. Contract preparation and inventory tracking associated with in-system transfers are handled by The Ophergasneft Tankfarm, expert personnel for the convenience of our customers. One-third of the barrels of crude oil and petroleum derivatives in and out of The Kerzhenetskaya Tankfarm facilities are transferred between customers. Because of the size and location of The NKT Tankfarm facilities, refineries can conveniently store their inventory at a central location, where they are able buy and sell barrels as needed without transporting the crude oil.
WAREHOUSING
" Ophergasneft " has partnership with over 150 wharehouses warehouse B + class located across Russia, with wharehouse around the sea port terminal like Novorossiysk – Vladivostok – Kozmino – Nakhodka – Vanino – port of saint petersburg and more..
We also offer storage space for rent in the region of Russia and rental of offices. The variety of sizes and warehouses allows you to rent a warehouse for you imported goods from overseas.
We have warehouses with a separate entrance, detached hangars for storages, trade and exhibition hall and our complex have several logistics companies.
Our wharehouse/storage spaces located across Russia has the following as below:
Open parking at 300 m / m.

Loader 10 tons

Truck crane

Video surveillance system

6 crane of 4 tons

Office premises
PIPELINE TRANSPORTATION
Ophergasneft Tankfarm Pipelines are used to move crude oil from the wellhead to gathering and processing facilities and from there to refineries and tanker loading facilities. Product pipelines ship gasoline, jet fuel, and diesel fuel from the refinery to local distribution facilities. Crude oil is collected from field gathering systems consisting of pipelines that move oil from the wellhead to storage tanks and treatment facilities where the oil is measured and tested. From the gathering system the crude oil is sent to a pump station where the oil delivered to the pipeline. Booster pumps are located along the pipeline to maintain the pressure and keep the oil flowing. Pipelines require significantly less energy to operate than operating trucks or rail and have a much lower carbon footprint. More importantly, pipeline has proved to result in fewer fatalities, injuries, and environmental damage than other options. Almost 500,000 miles of interstate pipeline interweave America, carrying crude oil, petroleum products and natural gas.
TANKER LOADING
The Ophergasneft Tankfarm offers a high-tech process of oil product receipt via railway, pipeline, by river and their shipment to sea ships. Together with its partners the company The Ophergasneft Tankfarm will help to arrange oil product delivery from the plant to the target consumer. The Ophergasneft Tankfarm Satisfy the exporters need for reliable and high quality transshipment of a broad range of oil products. The Ophergasneft Tankfarm safely and efficiently loads tankers of crude oil that are exported out of Russia ports such as commercial sea port of Novorossiysk, Vladivostok port, primorsk port,Vanino, Murmansk, Primorsk port, Nakhodka Vyborg and Vysotsk Seaports, and other storage facilities at the Baltic sea. Many tankers that load their cargoes at The Ophergasneft Tankfarm are supertankers and are designated as either "very large crude carriers" (VLCCs) or "ultra large crude carriers" (ULCCs). These massive ships can be longer than the Empire State Building is tall.
Empire State Building is tall.
FLEET
" Ophergasneft " one of the largest shipping agency in the field of maritime transport in Russia and the CSI. Which carries out major oil and gas shipments and transshipments under the Russian flag over international waters.Own and chartered fleet, specializing in the transportation of oil and gas from the areas with difficult ice conditions, including consortium ownership of 178 vessels with total dead-weight of 19,990,118 and average age of 4 years.
Type of tankers and tug boats for oil and gas
LNG tankers to transport liquefied natural gas and oil;

Tankers of crude oil sizes VLCC, Suezmax, Aframax and Panamax, including shuttle tankers;

Product tanker sizes MR, LR I, LR II and Handysize;

Icebreaking supply vessels offshore platforms;

Research vessel marine geophysical exploration;

Size bulk carriers Panamax;

Tonnage chemical tankers and ships for transportation of asphalt and bitumen;

Harbor tugs.
Logistic service
" Ophergasneft " performs various types of air cargo. We offer comprehensive solutions in the field of logistics, the best routes and guarantee the safety of goods.
As professionals in this field, we provide a number of additional services such as customs clearance, certification, insurance and custody.
We provide freight transportation by any means of transport, depending on the specifics of the goods, including
Equipment:
medical, laboratory, construction, repair, processing, etc.
Fragile goods, precision instruments:
special equipment, lighting and electrical
Perishable goods and pharmaceuticals:
a variety of drugs as well as food, flowers
Spare parts for various purposes
Raw materials and components for the preparation of medical compositions
Goods requiring special conditions of delivery:
For example, maintaining a certain temperature;
Ophergasneft Tank Farms performs the following operations and services within the limits of Russian territory and the Netherlands on the basis of contracts (agreements) with marine agents, freight owners, refineries and port authorities:
Loading-unloading operations of petroleum and oil cargo on the basis of the standard-pattern application.

Storage Tank Leasing of Crude oil and refined oil products.

Transportation of Oil /Petroleum through Pipe Line.

Freight Chartering

Shipping service agency.

Forwarding services.

Cargo Handling.
Supply vessels with the Regulation
​
Services
The company operates a fleet numbering of 60 cargo «sea» and «river-sea» vessels with the deadweight from 3,000 to 7,000 tons and 3 «Ro-Ro» «river-sea» barges. Total deadweight of fleet makes 270 thousand tons, average age of fleet is 14 years. The fleet of shipping company is the largest and one of the most modern fleet in Russia.
Vessels of NWSC transport annually about 6 million tons of cargoes for a huge number of clients, among which largest metallurgical enterprises, timber industry concerns, producers of fertilizers, world leaders in the field of trade in grain and the oil and gas companies.
Today, Ophergasneft Shipping Company is a dynamically developing shipping company retaining its strong positions in business and orientated in its development plans at the most important projects within the transportation industry.
The customers who have used the services provided by Ophergasneft Shipping Company continue to be our partners due to the impeccable reputation of the company, reliability and maximum efficiency of our work. The company possesses unique knowledge and experience in the market of sea and river transportations of bulk, general and project cargoes.
​ Tank Farms operates as a shipping and storage tank leasing company, and also provides freight forwarding, calculation and control of loading/unloading of cargo at the port, a review of services, delivery of food courts, provision of vehicles and freight forwarders to carry out orders ship loaders, cargo, transportation of crude oil and icebreakers in the Arctic. Thus, a single application filed with the manager, you can get a full range of services required by the ship. Passengers who organized and executed Ophergasneft Tank Farms safe, fast and convenient.
service agency.

Storage Tanks Leasing.

Transportation of Oil /Petroleum Through Pipe Line.

Ship Chartering.

Forwarding services.

Control of loading and unloading cargo at the port.

Cargo Handling.

Storage and warehousing of oil and its derivatives

Supply vessels with the Regulation.

Proposal Trucks and movers.

Fulfillment of the requirements of the ship.

Manufacture of knitted clothes and uniform.
​
STORAGE FACILITIES
​
Ophergasneft tank farm fully operating in the area of storage and providing of logistics solutions. Handling the entire logistics chain for its customers, the company has major storage facilities sited strategically at several locations in the Russia, Netherlands and USA. With a total storage capacity of 8,100,000 cubic metres, our facilities in various port terminals allow our company to hand a highly diversified liquid fuel products, including petrochemical and jet fuel, base oils, Virgin D6 Fuel Oil products, crude oil and gasoline
SEA TRANSPORTATION
Sea transportation is one of our top-priorities. We will your ship your goods to any destination worldwide as demanded by our customers. Our sea freight rates are the minimum ones. Oil tanker vessel movement is being accurately tracked by our agents in all ports terminals, ensuring the most efficient control over the shipment.
RAIL TRANSPORTATION
Products delivery by railway has been one of the most popular and demanded, and The only disadvantage of rail cargo transportation is impossibility of cargo delivery at the final destination due to lack of approach lines. With "Medveditsk tank farm" Company this problem may be forgotten. We will receive the cargo from the shipper and deliver it to the load station with our own vehicles. When the train arrives we arrange cargo delivery from the station to the Customer's warehouse. Our services also include:
PIPELINE TRANSPORTATION
​Our pipelines system are used to transport a number of substances including natural gas, fuels, hydrogen, water, beverages, and petroleum that are connected to productions sites to main trucks. We use highly trained specialists and state-of-the-art equipment to inject fuel through the pipeline system and test pipeline components involved in occurrences in order to identify and confirm safety deficiencies.
RAIL TRANSPORTATION
Products delivery by railway has been one of the most popular and demanded, and The only disadvantage of rail cargo transportation is impossibility of cargo delivery at the final destination due to lack of approach lines. With " Ophergasneft tank farm" Company this problem may be forgotten. We will receive the cargo from the shipper and deliver it to the load station with our own vehicles. When the train arrives we arrange cargo delivery from the station to the Customer's warehouse. Our services also include:
At Ophergasneft we offer - Reasonable prices, flexible system of discounts, multiple payment methods - all this greatly simplifies the process. However, problems may arise in delivery of petroleum products. The products are flammable, so it requires special transportation vehicles and skilled drivers who know how to follow all safety rules in transportation. This is why delivery is such an important service. Nekst offers you not just to buy petroleum products in bulk, we deliver to the desired fuel address. Command our delivery drivers are only high-level professionals. Our company is focusing on recruiting. We accept only drivers with experience of not less than 5 years, specially trained under the program "Transport of dangerous goods."Regular checking and improving their skills make work more smooth and efficient. At Nekst we ensure the use of modern equipment, fleet and the constant introduction of new technologies - this is the priority aspects of our logistics. Our transportation fleet includes 420 cars equipped with the latest technology in compliance with all standards. Upon delivery of the fuel we use vehicles equipped with pumping units, through which the discharge process as fast as possible. Delivery of fuel carried in railway tankers. During loading of a tanker the tanker is sealed in order to avoid cases of unauthorized fuel discharges.
​
ROAD TRANSPORTATION
Road Transport - the main form of transport for the delivery of oil products to the distribution tank farms and loading points directly to the places of consumption (at gas stations, factories, vehicle maintenance and so on.). For transportation of oil trucks practically do not use. Transportation of petroleum products by road is carried out mainly in the range of a few tens of kilometers. At large distances, road transport is uneconomical compared to rail, and it is used only where there is no network of other modes of transport (for example, in the North, etc.). Massive oil products (gasoline, diesel, fuel oil, some oil) transported in specialized road tankers and trailers, smaller parties petroleum products - in containers on-board computers
RAIL TRANSPORTATION
Transportation of liquid petroleum cargoes by rail made of special steel tank cars carrying capacity of 50, 60 and 120 tons, made of sheet steel of 8-11 mm. Pouring oil into the tank, usually made from top and bottom drain. Tanks are equipped with observation decks, interior and exterior stairs, the bottom drain devices and other devices necessary for safe operation on the route and waste and bulk operations. As a container for used oil cargo of metal, plastic and wooden barrels and cans, plywood and metalofarense boxes and drums, glass bottles, cotton and paper bags, etc..
​
INLAND WATERWAYS TRANSPORTATION
​Transportation on Inland Waterways Oil products transportation on inland waterways of the Russian Federation (the tankers ONT-02, ONT-43. In 2009, the Company purchased four vessels of Volganeft class (5,000 DWT) and started shipment of oil products. In 2012, « Nekst » acquired the 5,000 Nekst 216. This tanker will be engaged in oil products shipment via international shipping routes. The first Articulated Tug/Barge (ATB) «Taisia» was launched in 2012. The ATBs has many advantages over ordinary cargo ships and feature high operating efficiency and high safety. A barge has 12 cargo tanks with load capacity of 5000 mt. The ATB is intended for transportation of petroleum products with flash point of 60 ° C and above, including those requiring heating. The vessel can carry only one grade of fuel cargo in a voyage.
AUTO TRANSPORT SERVICES
« Ophergasneft » through its trucking unit offers mutually beneficial cooperation in transportation of light and dark oil products in the Leningrad region.
Drivers' skills allow the service companies to meet the highest possible requirements. Company's car park includes 25 new DAF FT XF 105.410 trucks and CAPRI tank trucks of 30 cbm capacity and "TANKER SEMITRAILER-30" of 30 000 litres for heavy oil products transportation.
All vehicles meet Euro 5, which gives the opportunity to work on international routes and gives a competitive advantage, as none of the leading transportation companies in the north-west Russia does not comply with this ecological class.
All the vehicles are equipped with Satellite Navigation System, which allows at any time to determine their location. The Company also has tank trucks of 25,210, 25,189, 31,050, 27,945, 27,930 cbm (3 sections, equipped with a pump) for light oil products transportation. Company is capable to carry 1600-2000 tons of fuel oil per day. The company's dispatcher service provides precise control and timely completion of the clients' requests.
SHIPPING/TRANSPORTATION OF PETROLEUM PRODUCTS
​Our license to carry out loading, unloading and shipping operations internationaly and regionally with dangerous goods is provided for a period of 10 years. The validity of the license may be extended in the manner prescribed for the renewal of the license.
Licensing requirements for the licensee in carrying out cargo handling operations with dangerous goods, are:
Compliance with the rules of cargo transportation by vessel tanker transport, approved in accordance with Article 3 of the Federal law "Charter of Marine Transport of the Russian Federation" in the part of the loading and unloading operations with dangerous goods;
Compliance with technical conditions stowage and securing in cars and containers , approved in accordance with Article 23 of the Federal law "Charter of Marine transport of the Russian Federation";
Compliance with the rules of transportation of goods , established by the Russian Federation, international treaties or approved in accordance with international treaties of the Russian Federation, in the part of the loading and unloading operations with dangerous goods;
Compliance with the implementation of the traffic on the Russian railway transport regulations of dangerous goods by Rail approved by the Council for Rail Transport of - the Commonwealth members in the part of the loading and unloading operations with dangerous goods;
Compliance with the installation and safe operation of cranes (machines), approved in accordance with Article 7 of the Federal Law "On industrial safety of hazardous production facilities";
Provision of marine transport environmental safety , fire safety , as well as sanitary and epidemiological welfare of the population in accordance with Article 22 of the Federal Law "On Marine Transport in the Russian Federation";
Compliance with the requirements for the qualification of workers , approved in accordance with Article 57 of the Labour Code of the Russian Federation;
The compliance features of working time and rest time, working conditions of certain categories of marine employees whose work is directly related to the movement of vessels and tankers, established in accordance with Article 25 of the Federal Law "On Marine Transport in the Russian Federation."
​
​