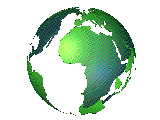 Refineries, Tank Farm Storage & Logistics services
Telephone: +7 (495) 642-4532
+7 (499) 3914990 +7925 2881584 +79265129050
Hotline on Oil Product Supplies, Storage, Shipping & Logistics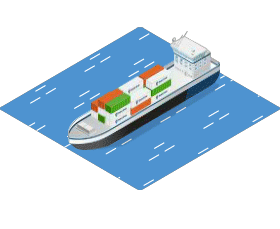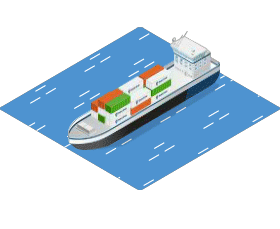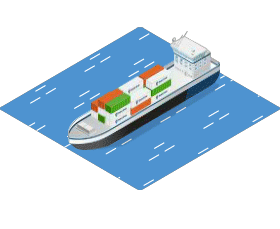 Refinery, Storage Tank leasing and sales
Shipping
Development of logistic schemes of
transportation of petroleum products - is one of the most difficult tasks of transport logistics. It is necessary to take into account the specific properties of the goods, choose the right capacity and create an optimal schedule of vehicles movement. This requires precise logistics system, fleet profile and a great experience.
Professional transport logistics
company "Ophergasneft tank farm" offers transportation services for different types of petroleum products and lubricants. The priority criterion in the work is responsible for the commitments. Professional work of dispatchers and drivers will make it possible to solve the most difficult problem of transport logistics.
​
"Ophergasneft tank farm" has all the necessary tools and opportunities for transportation of petroleum products of any composition
• Modern fleet. In addition to reliability and safety, each vehicle is equipped with a specialized pump system for discharging cargo. When choosing a particular model takes into account the specificity of the transport of a particular substance - tightness, periodic humidification or ventilation system.
• The profile specialists. A team of professional logisticians will make the scheme of delivery based on the customer's wishes and requirements for transport. Depending on the task will be asked several schemes to solve - the team car service with a fair load, multistage delivery system.
• A flexible approach to the formation of prices. Cooperation with "Haprovskaya tank farm" - is a truly reliable and affordable transportation of petroleum products. Cost calculation is done on an individual basis, providing maximum transparency tsenoformirovanie.
Each tank has a corresponding marking and security system - ground, air tightness, excluding the possibility of ignition. To transport the company has all the necessary permits.
International Ocean Freight Service
Ocean transportation is one of the most familiar components of the international supply chain. Through our services coordinated with reliable shipping lines, we deliver your goods efficiently and timely.
With sound relationships with extensive shipping lines, Multi-Well will provide you better rates, more sailings schedules, better coverage, and more suitable closing times. Through our services coordinated with reliable carriers and agents worldwide, we deliver your goods efficiently and timely.
International Air Freight Service
Multi-Well has established an extensive network with major air carriers at our side. Our services cover almost every major airport city in China. We are committed to meeting any capacity and transit time needs, applying our tailored service levels from pick-up to delivery at destination.
Inland Trucking Service
Multi-Well has many trucking company partners all over main ports, can make your cargo safe on the way, and provide logistic solution way according the Terms of Shipment.
Warehousing and Distribution Services
In China we have a various warehouse networks, Based on Shenzhen, Guangzhou, Shanghai, Ningbo, Yiwu, Qingdao, Tianjin etc. Normally we can offer our customer two types of warehouse in mentioned district. General warehouse and bonded warehouse. In warehouse, general trade goods, transit trade goods, foreign temporary left goods and export processing goods can all be stored. Warehousing is acting as a very important sector in our daily working, it is connecting with upriver and downriver partners effectively. By way to adopting the best transportation mode and the lowest cost, we offers our customers incorporated collaboration distribution services including outsourcing agency, receiving goods, quality inspection, loading and unloading, handling, storage, processing, repacking, delivery and so on.
Custom Brokerage
We offers Customs Clearance Services for your imports and exports. Our staff is professional and knowledgeable, willing and able to assist you in customs related matters. With assistance of our experienced and reliable agents worldwide, customs clearance services can be arranged at various locations throughout China and abroad.
OUR (HONG KONG) BRANCH.
We fully do international trading market, according to the different request of clients, we search the suitable goods, negotiate with factory, and provide the best price of good quality. Meantime, we also can arrange the shipping together, to let client enjoy the one-stop-shop service.
​
​