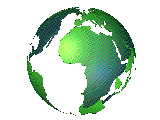 Refineries, Tank Farm Storage & Logistics services
Telephone: +7 (495) 642-4532
+7 (499) 3914990 +7925 2881584 +79265129050
Hotline on Oil Product Supplies, Storage, Shipping & Logistics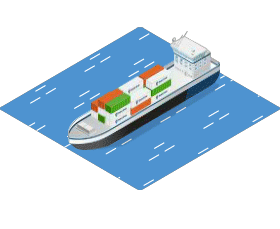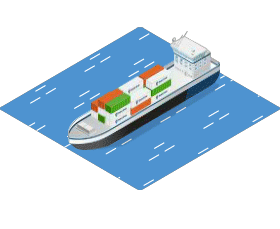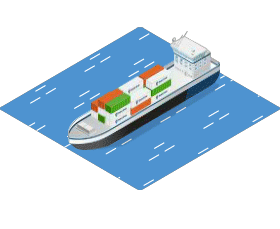 Refinery, Storage Tank leasing and sales
OIL & GAS STORAGE
Our strength is in our wide network of connections and relationship around the world allowing us to source the highest quality materials at the most competitive price.
We have direct working relationship with Russian and Middle Eastern refineries as the sellers/mandates. We connect genuine sellers and buyers. Our company strictly adhere to international rules and procedures.
Our strength is in our expertise in logistics which in many oil products is a major aspect of the price. And our strength is in our financial expertise in facilitating the deal. As such our loyalty and endeavours are directed solely towards facilitating the best deal possible between buyers, traders and sellers.
​
Through years of experience, "Ophergasneft" has become a well-known and appreciated partner for professional storage. We successfuly provide wide range of storage facilities for companies
The terminal can also receive and ship tanker cargoes at its deepwater, offshore mono-buoys. In addition to storing oil products, "Ophergasneft" has adapted its tanks for specialty liquids such as vegetable oils and fertilizers. The upcoming addition of a dock and chemical storage will make the terminal an ideal choice as a distribution facility.
Effective and efficient design, engineering, tendering, procurement and construction management resulted in reduction in investment cost by as much as 35% vis-à-vis original estimates made by a renowned consultant. The terminal has world class operating systems including automation, fire fighting, safety and health as well as pollution and environmental control measures. The fire protection system includes water sprinkler system with deluge valves.
The state-of-the-art terminal, has a capacity in excess of 857,000 cubic meters (5.39 million barrels), and caters for a whole range of clean petroleum products. Its strategic location and dedicated deepwater berths make it an ideal terminalling hub for breaking-bulk, transhipments and redistribution for the Middle East, the Indian subcontinent and East Africa, as well as consolidation of cargoes bound for destinations further afield. "Gervas" terminal is ISO 9001:2000 and ISO 14001:2004 certified, and is dedicated to providing the highest level of quality, safety and environmental standards.
Ophergasneft Trans Service is one of the leading Tank Farm Operators operating in Ust-Luga, Novorossisky, Primorsk, Vladivostok, Kuzmino sea port and other ports in Russia Federation, the company was registered on 03/09/2009, the company also offers a state-of-the-art process of oil products receipt through road, railway, pipeline, or by sea and their shipment to reservoir tanks.
As an international logistics and freight forwarding service provider, we have been devoting to offer perfect, integrated and customized services for large and small companies, as well as government agencies and non-profit organizations, individuals and families. With our experienced specialists and dedicated service team.
We are proud to be considered as one of the most reliable and affordable logistics and storage of oil and gas service providers in part of the Major Terminal Oil and Gas Ports in Russia. As a third party logistics service provider, we have to succeed in a range of logistics services, which includes the Court of rental services, oil terminal tanks services, marine services, and a range of other support services. We have 7 years of experience in the business of oil and gas, logistics reception petroleum exports, fleet management services, and strive to provide our customers with convenience and reliability using high-quality logistics services.
Our experience in all areas we work in, and the range of services that we provide, making us one of the most comprehensive providers of logistics services in the Russian oil and gas transportation. And, with the help of continuous support and trust of our customers, we strive to stay on top of the Oil and Gas Transportation Business, and Our modern system accurately provide the best logistics process, state of the art logistics tools and equipment, the most advanced media, customized service and commitment to maintain low cost to end customers, helping to provide logistics solutions that are well aligns with our customers' requirements ., we will keep pursuing world-class service for every customer.
​
CHEMICAL STORAGE
We offers chemical storage tanks and containment basins in a vast array of sizes, shapes and capacities. Styles include cone bottom chemical tank, horizontal poly chemical storage tanks with multiple deep water berths combined with a flexible system and high pump capacity will assure customers of a quick and efficient vessel turn around.
We offers sophisticated storage and handling infrastructure for oil products, chemicals and gases as well as several years of experience in handling chemicals. Customers are assured of the integrity of their products through dedicated storage systems and highly skilled personnel.
Products handlings:

560.015 cbm capacity for chemical products in tanks

Mild steel and stainless steel tanks available, both cooled or heated

Aromatics, acrylates, amines and alcohols are but a few of the products stored and handled

Capability of delivering large quantities of nitrogen at the marine berths

Board-Board operations

Drum and IBC filling

Most tanks have dedicated product lines with connections to the jetties and truck/railcar loading racks
The implemented Integrated Quality Management System of the terminal complies with all requirements of the ISO 9001, ISO 14001 and OHSAS 18001. The terminal has dedicated systems and skilled personnel trained in managing your products to the latest safety and environmental standards. Most importantly, our mind-set for flexibility enables to create tailor-made services for your individual storage and distribution requirements.
DRY BULK
"Ophergasneft" the company aims to become a leading global provider of dry bulk material handling by being the preferred service provider for mining companies, producers, refiners
Through years of experience, "Ophergasneft" has become a well-known and appreciated partner for professional storage and tailor-made services to meet our clients' wishes and requirements. Our successful handling of petroleum products, chemicals, dry bulk and gases has made "Ophergasneft" the preferred storage provider for a wide range of companies.
We owns and operates independent dry bulk terminals that offer material handling, storage, blending, screening, crushing, washing and sampling. We also provide in-refinery services such as sulfur handling, petroleum coke cutting, yard management and O&M of material handling systems.
Our strategy of controlled growth, benefiting from the global presence and international diversity of the "Ophergasneft". We can follow our customers to new markets. When required we form joint ventures and partnerships.
TANK STORAGE
OPHERGASNEFT has a strategic consortium ownership access of farm tanks over 15 Million square feet of space throughout Russia which also include major commercial seaport terminals & oil loading terminals of Novorossiysk – Vladivostok – Kozmino – Nakhodka – Vanino. We usually offer our client the best and affordable vertical tanks type: PBC, RVSP, BSS, and horizontal tanks : RGSN, RGSP, RGSDP, RGSDN, EP, EPP, ENP, EPDP: At present, our Storage services have been fully covered from every port in Russia to worldwide directly of in collaboration with our allies.
LOGISTICS & SUPPORTS
We provide comprehensive transportation and logistics services by integrating all the services into a single supply chain on the multimodal transport market. Our Logistics specializes in the transportation of bulk cargo, general cargo, special cargo, oversized and heavy freight, and small freight consignments
Bulk cargo is transported in covered wagons on platforms and in open-box cars of various types which facilitate unloading from different sides. This is particularly convenient for loose raw materials and construction materials. Loose bulk cargo can be transported in special wagon hoppers with an opening hatch below for faster unloading of cargo such as grain or gravel.

If your goods have to be transported door-to-door, multimodally or internationally, we recommend that you contact us, and we will provide full integrated transportation and logistics services by integrating all the services available with third-party suppliers into a single supply chain on the multimodal transport market.
PIPELINE TRANSPORTATION
OPHERGASNEFT STORAGE Pipelines are used to move crude oil from the wellhead to gathering and processing facilities and from there to refineries and tanker loading facilities. Product pipelines ship gasoline, jet fuel, and diesel fuel from the refinery to local distribution facilities. Crude oil is collected from field gathering systems consisting of pipelines that move oil from the wellhead to storage tanks and treatment facilities where the oil is measured and tested.
Services
Ophergasneft Aero offers a complete package of aviation fuelling services in more than 40 airports in Russia, CIS. and other European and Asian countries
Our services include:
for jet fuel – receipt for storage, storage, pre-refueling operations, plane refueling;

for special fluids –receipt for storage, storage, pre-refueling operations, metered into-fuel feeding;

quality testing of jet fuel, greases, lubricants, anti-icing additives, and hydraulic fluids (also referred to as "aviation fuels") at all the above stages to ensure suitability for refueling;

refueling operations and fuel offload carried out by specialized vehicles;

other services in accordance with civil aviation rules and requirements conforming to the established jet fuel supply technology.