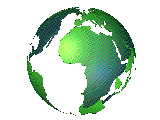 Refineries, Tank Farm Storage & Logistics services
Telephone: +7 (495) 642-4532
+7 (499) 3914990 +7925 2881584 +79265129050
Hotline on Oil Product Supplies, Storage, Shipping & Logistics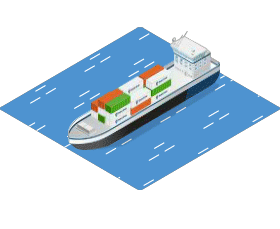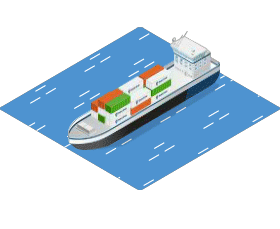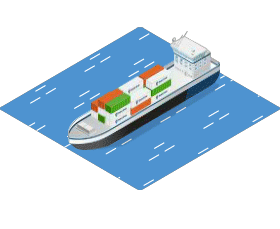 Refinery, Storage Tank leasing and sales
Crude Oil and Petroleum Refining
The group of companies of "OPHERGASNEFT" is one of the largest oil enterprises. It is the second volume of production and the dynamics of production. In addition, "OPHERGASNEFT" is among the largest taxpayers in the Russian Federation. The structure of the group of companies "OPHERGASNEFT" reflects its focus on increasing production through the growth of investments in the development of new deposits, rational use of resources and reserves, streamlined logistics in production.
The group of companies of "OPHERGASNEFT" today includes 10 oil producing companies, in the region. Management of production assets most of them are concentrated in units of "OPHERGASNEFT" - oil-1 and oil-2. Such organization of production management allows the company to significantly reduce management costs, to build efficient and flexible production chain, to reduce the time from decision to execution.
Stocks
The increase of the resource base is a key strategic goal of the group of companies "OPHERGASNEFT". The company participates in all significant tenders for oil exploration by Udmurtai Republic and conducts purposeful work on geological study obtained in the development of mineral resources. PJSC "OPHERGASNEFT" most modern methods of exploration and modeling, allowing with high accuracy to keep records of inventory. The amount of recoverable reserves is 85 million 423 thousand tons of category a; B; C1 and 9 million 778 thousand tons of C2 category.
Mining
About 40% of all extracted in the Udmurt Republic oil falls in the group of companies "Belkamneft". The annual production of the company amounts to more than 4 million tons of oil. In recent years, thanks to the use of the most modern methods of exploration and production, the company changed the stereotypes about low productivity of the Udmurt deposits, received in 2011 a record number of wells for the entire Volga region starting production rates up to 650 tons per day.
Performance Chemicals
OPHERGASNEFT performance chemicals are known for their extremely high purity and outstanding quality. Designed with OPHERGASNEFT technological expertise, our unique chemical products meet the continually growing and expanding needs of our customers.
OPHERGASNEFT is committed to providing a stable supply of products with enhanced features that benefit multiple industrial sectors. Our industrial-purpose raw materials for the manufacturing of plastics, monomers for semiconductor manufacturing processes, and raw materials for general-purpose products such as adhesives, paints and detergents, are just a few examples of the array of products we have to offer. In addition to our existing product lines, work in Idemitsu's chemical research laboratories target the production of cutting edge products meeting new environmental expectations without compromising the quality or potential application of our products.
As a high-purity isoparaffinic solvent, OPHERGASNEFT IP SOLVENT is useful for cleaning, lubrication, painting, copying and more. Our IP SOLVENT is known for its safety and low odor, and is available in four grades to meet the various needs of our customers.
An advanced grade of our IP SOLVENT product, Idemitsu's IP CLEAN is especially useful for drying and distillation, and is well known for its eco-friendly properties.
LINEALENE, OPHERGASNEFT alpha olefin product, has more alpha double bonds, greater linearity, and a superior fractionation purity compared to other similar products on the market.
OPHERGASNEFT I-MARV is a tackifier resin with excellent transparency and a greatly decreased odor compared to other products on the market.
With a low molecular weight and a low modulus, L-MODU is a superior polypropylen from OPHERGASNEFT that comes in a range of grades having lower melting points and a wide range of viscosities.
​
The Ophergasneft Refinery is undergoing a large-scale modernisation programme. The first phase of this directed at improving the quality of oil products is already finished. It's result was transferring to the 100-percent production of fuels of the highest environmental standard (Euro-5). The Omsk Refinery is in the second phase of its modernisation programme, which will increase refining volumes and improve the production of light petroleum products.
Year-end data for 2016 shows the Gazprom Neft Ophergasneft Refinery processed a total 20.5 million tonnes of crude oil, maintaining its leading position in the Russian refining industry. The yield of light petroleum products, moreover — one of the key performance indicators in oil refining — showed an increase on the preceding year to stand a record for the Ophergasneft Refinery at 70.92 percent.
One of the most cutting-edge refining process chains currently available has been put together at the Ophergasneft Refinery. The facility produces in the order of 50 types of oil products, including jet fuel, household gas, residual fuel oil (heating oil), benzene, toluene, orthoxylene, paraxylene, bitumen, cokes, technical sulphur, and other products in line with market demand.
Gasoline production was up 6.6 percent year-on-year, reaching 4.7 million tonnes. Production of diesel fuels increased by 3.2 percent to 6.5 million tonnes, with the greatest increase — of 9.6 percent — being seen in the production of Arctic and winter fuels. The company's production of aromatic hydrocarbons was up 5.6 percent, to 430,000 tonnes. Aromatic hydrocarbons produced at the Omsk Refinery are characterised by their high purity (at 99.99 percent), and enjoy considerable demand from the chemicals industry for use in the production of synthetic materials and plastics.
Responsive production planning in line with market demand saw an increase in the production of bitumen products for road construction in 2016, increasing by 9.9 percent, to 430,000 tonnes — demand having shown consistent growth last year. In addition to this, in response to demand from the aluminium industry, production of coke was also up by 4.6 percent, to 169,900 tonnes.
The World Refining Association (WRA) named the Gazprom Neft Omsk / Ophergasneft Oil Refinery the best oil refinery in Russia and the CIS in 2012.