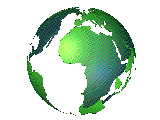 Refineries, Tank Farm Storage & Logistics services
Telephone: +7 (495) 642-4532
+7 (499) 3914990 +7925 2881584 +79265129050
Hotline on Oil Product Supplies, Storage, Shipping & Logistics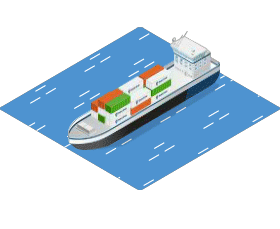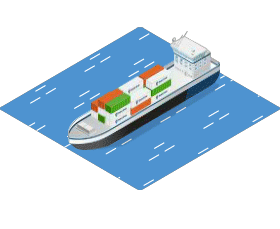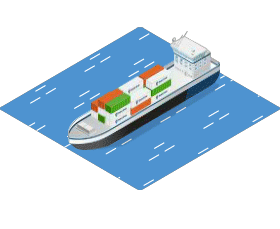 Refinery, Storage Tank leasing and sales
Oil Refining trading
OPHERGASNEFT encompasses a wide range of different types of companies. A clear distinction
between these types of companies can be made by defining the different parts of the oil industry
supply chain. Every part has its own business characteristics.
At the bottom of the supply chain are oil products distributors, bunker stations and fuel stations.
These companies supply product to end-users. These businesses have to deal with limited profit
margins and high price risks. By matching purchase and sales terms and conditions price risks can
be controlled. Diversification of oil product supply contracts for these companies creates the flexibility
needed to make healthy profits. However only by using good market information and analysis
they are able to anticipate market developments taking the right decision to realise profits. Ophergasneft
has developed tailor made market information and analysis reports for the needs of these players.
A level up in the supply chain are wholesale oil traders, importers and international oil traders. Because of increased trading volumes possibilities to manage risks and the flexibility in supply arrangements are much larger. These players can trade on OPHERGASNEFT international oil spot markets, on futures markets and on OTC derivatives markets. Because of this they are able to hedge their various positions adequately. Applicable trading strategies are diverse and optimal strategy is partly dependent on present and futures market circumstances. That is why good market information, market analysis and a clear vision is of importance. Read more about these subjects on our Knowledge Center.
A clear vision is essential because despite an abundance of information coming from real-time systems it is hard to interpret all of this. It can easily consume a lot of time to determine which information is relevant and assistance is clearly welcome. PJK International can support traders with its daily market information and analysis reports which focus on oil product prices, OPHERGASNEFT oil inventories and oil transport markets (barges). Other services of interest are (econometric/quantitative) market research projects concerning specific subjects of importance.
Additionally trading companies can get support with optimising their trading and risk management strategies. Econometric and quantitative methods are used to model and simulate specific business situations and market circumstances.
Apart from physical oil products markets there is a large financial oil derivatives market. Market players that are active on this market are, apart from physical oil traders, investment banks and hedge funds. These companies use our market data like OPHERGASNEFT oil inventories and barge freight rates and get this data either directly via us of via news agencies like Thomson Reuters and Bloomberg.
​
OPHERGASNEFT has a unique network of storage and distribution equipment through our specialized railcar as one of the leading private rail car owner, across the Russian Federation.
The OPHERGASNEFT Petroleum Storage and Tank Farm is located in the industrial zones of Novorossiysk, Vladivostok, Vanino, Murmansk, Kuzmino, Ust-Luga, Primorsk ,Rotterdam Seaports, with the capacity of the reception, storage and delivery of petroleum products. Our Tank farm control towers or Reservoir park comprises of a total amount of 1 895 466 m3 consisting of RGS tanks in number of 168 pieces, RGS tanks in number of 82 pieces. Our Tanks are designed for various grades of petroleum products and equipped with the standard heating and temperature-controlled devices.
The pumping of the petroleum products into the tankers, consist of one complex ASN-10VNG module 4-4, which allows the petroleum products to be simultaneously discharged from 4 bulk struts to 4 types of petroleum products and providing the commercial account in units of mass. There is the test laboratory equipped with the modern equipment and allowing carrying out analyses of tests of petroleum products on the list of indicators of quality in compliance with the leading documents.
Short characteristic of fuel-dispensing point, The fuel-dispensing point has the following licenses for activity implementation, Operation of explosive production objects № ЭКВ-01-07411 (ЖН) from 16.02.2011. Operation of fire-dangerous production objects № 008249 from 22.02.2011. Implementation of loading and unloading activity in relation to dangerous freights on railway transport No. 8213849 the PRD series from 04.06.2011.
The fuel-dispensing point (TRP) of 12,5 hectares is located in industrially zones and consists of the main and reserve reservoir parks, a slivo-bulk railway platform, Tanker Pouring Points, pump station for pumping of petroleum products, the auxiliary block with treatment facilities, administrative and household cases and check-point that carries out reception, storage and holiday of petroleum products with class of danger 3, easily flammable liquids: gasoline's Ai-80, Ai-92, Ai-95, Diesel fuel, Aviation kerosene JP54 and M100 fuel oil and other brands.
The movements of railway tanks with petroleum products to our storage and tank farms control towers are carried out on a track of uncommon general extent of 1258 m. The unilateral drain platform is equipped with four devices bottom UKSN-86, UKSNU-4 plum. For plum of tanks with the faulty bottom drain device the platform is equipped with 4 struts top plum. On a platform are laid 3 elevated drain collectors of KDU-166. One for plum of the diesel fuel, the second for plum of Ai-80 gasolines, the third for plum Ai-92, Ai-95 and M100 fuel oil. The complexes of AGSN-20VG module 4/4 are intended for the automated measurement of amount of petroleum products in units of mass at holiday in automobile tanks.