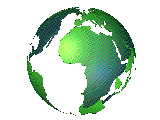 Refineries, Tank Farm Storage & Logistics services
Telephone: +7 (495) 642-4532
+7 (499) 3914990 +7925 2881584 +79265129050
Hotline on Oil Product Supplies, Storage, Shipping & Logistics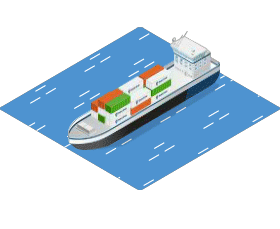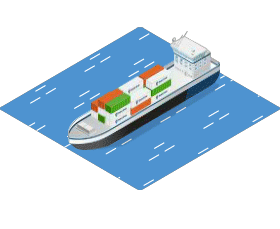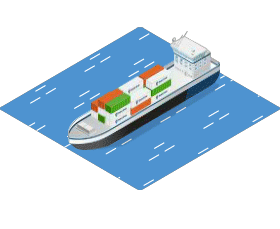 Refinery, Storage Tank leasing and sales
TANK FARMS
"Ophergasneft Refinery and Tank Farm " operates owned tank storage in Russia and Netherlands, which are operated by our management and not owned by oil companies in Russia and Netherlands and our management charges all oil companies the necessary bills for storage and handling their products. Our tank farms are situated above the ground and while some are beneath the ground with support for successful discharges of products into heavy duty oil tankers and pipelines. We have large industrial amenities for the storage of oil and petroleum products before these products are formally transported to the end users or further to storage facilities.
Ophergasneft Refinery and Tank Farm are positioned in various locations where ocean liners carrying products can discharge their cargo while some are technically attached to pipelines in other to draw our supplies through rails or barges and by heavy duty oil tankers. Most of our tank farms have heavy duty oil tankers operating from their grounds and these vehicles transport products to petrol stations or other users.
The products which reaches our tank farms are from the refineries and suitable for delivery to customers because our tank farms are modern and comprises various types of tank, pipelines and gantries with greater degree of automation as significant changes in depot operations.
Ophergasneft Refinery and Tank Farm management guarantees healthy and safety environments (HSE) around the site where our tank farms are located as one of the key necessities because our operators guarantee the safety and handling of products, to prevent leakages that could dent the soil and aquatic habitat.
Region Express tank farm provide commercial trading strategy on every oil companies in Russia and Netherlands that lease our storage facilities for immediate dispatch to client's chosen location and also hold large quantities of their products in our storage tanks in accordance with signed agreements to enable the products be sold on contract basis or future deliveries to prospective clients.
Ophergasneft Refinery and Tank Farm Company efficiently cooperates with international and Russian oil, gas, service and engineering companies, and has the experience to operate regions such as the Novorossiysk, Vladivostok, Tuapse, Nakhodka, Primorsk, Rotterdam and others.
ROTTERDAM SEA PORT STORAGE FACILITIES
Ophergasneft Refinery and Tank Farm Storage Tank located in the heart of the port of Rotterdam complies with international standard directive, which means an extended safety management system audited annually by the local authorities. Region Express tank farm elected to have one system for all its terminals. This means that the terminals in all operated sea ports comply with the strictest regulations.
The storage tank located in Rotterdam port is the perfect base for clients from around the world. The storage tank terminal operates three different multi-purpose distillation units. The total storage capacity is well above 900,000 tons. Typical processed parcel sizes are between 1,000 and 100,000 tons. Region Express tank farm petrochemical Industrial distillation operates its own laboratory, which provides quality assurance and can also perform test distillations to determine how to process the products in the best way.
Different loading and unloading terminals
Rotterdam has many train loading terminals and two discharging terminals where eight containers can be discharged simultaneously. For maximum flexibility, all rail movements are handled with the company's.
PRODUCT
Our products of operation such as crude oil / Jet Fuel/ fuel oil/ diesel & bio-diesel etc.
​
Our tank farms are located at various industrial zones of the Russian federation with four Main tank Farms at VLADIVOSTOK, NOVOROSSIYSK, ST PETERSBURG, MURMANSK OBLAST, designed for receiving, storing and transporting petroleum products of different brands. Our storage tank farm and loading terminals are capable of processing a total of 15.5 Million MT which consists of RGS tanks, CSG Tanks and others.
Tanks are refilled by railway tanks with petroleum products. Our storage depot provids its own locomotive TGM-2 by railway line which is not shared, with total length of 496 m, suitable for one-way drain inlet railway viaduct for simultaneous discharge of 4 railway tanks. Pumping station for light oil - drain (loading) of oil tank cars and tank trucks.
Point light oil in tankers, consisting of 2-complexes ASN-10VG module 4/4, allows simultaneous loading of fuel with 4 loading arms up to 4 types of oil with commercial accounting software in units of mass. Testing laboratory (accreditation certificate Å¡ ROSS RU.0001.22 HT 19), equipped with modern equipment and allow a test fuel samples to the list of quality indicators in accordance with the governing documents.
Fuel-distributing point has the following license to operate:
​
Operation of hazardous production facilities number EV-02-001432.

Operation of fire hazardous production facilities.

Loading and unloading operations relating to dangerous goods at railway transport.
Characteristics
​
Fuel-distributing point (TRP) is an area that consists of several hectares in the industrial zones and consists of primary and backup tank parks,

Drain inlet railroad overpass,

Loading of tankers,

Pumping station petroleum auxiliary unit with treatment facilities,

Administrative and residential buildings and the checkpoint,

Storage and release of light oil (hazard class 3 flammable liquids: motor gasoline AI-80, AI- 92, A-95).

Loading and unloading of railway tanks with petroleum products to our tank farm is carried out by privately owned railway track with total length of 496 m. Our unilateral discharge jetty is equipped with four devices underflow STS-175, SNU-5M. To drain the tanks with bottom openings faulty instrument rack is equipped with 4 risers overflow. 3 laid on a flyover above ground drain collector DU-150. One - to drain the diesel fuel, the second - to drain the gasoline A-80, the third drain A-92, A-95. Collectors are laid down in the direction of the pumping station with a slope of 0.002.
JETTIES
​The Jetties of our company are located at the Vladivostok and Novorossiysk oil terminal entrance dredged down to 16 m. They can accommodate tankers of 10,000 metric ton up to 100,000 metric ton capacity, with allowable draught down to 12,5 m.
Marine loading arms on the jetties are not only elements of modern technical design, but a guarantee of safe handling of tanker. Tanker loading rate is up to 2 000 m3 of light oil products, 4 000 m3 of heavy oil products and 3800 m3 of crude oil per hour.
STORAGE TANKS
​Capacity of crude oil and oil product storage tanks of Ophergasneft Refinery and Tank Farm in Vladivostok alone totals to 504 500 m3. Each cargo batch is stored in separate storage tanks and is not mixed with others. This allows preserving the initial quantity and quality of products. The storage tanks have a computerized metering system, which allows a quick and accurate establishment of quantity of products stored in the tanks. The quality parameters are controlled by the modern laboratory of the Terminal. Floating roofs mounted in light and heavy oil product and crude oil storage tanks reduce evaporation of oil products and environmental pollution.
​
​
​