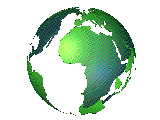 Refineries, Tank Farm Storage & Logistics services
Telephone: +7 (495) 642-4532
+7 (499) 3914990 +7925 2881584 +79265129050
Hotline on Oil Product Supplies, Storage, Shipping & Logistics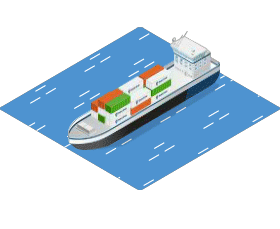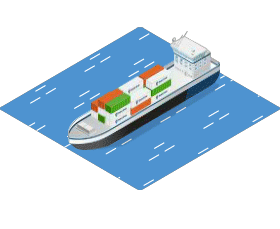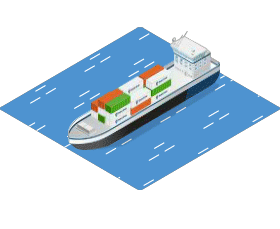 Refinery, Storage Tank leasing and sales
LOGISTICS
OPHERGASNEFT TANK FARM LOGISTICS
OPHERGASNEFT Tank Farm and Shipping Company has a special services division dealing with marine logistics, and is regarded as a global expert in the field of ship spares provision. Chartering and VesselOps effectively manages all post-fixture activities of a commercial operation. It enables operators to keep track of day-to-day operations: arrival, departure, loading, discharging, bunkering, and disbursement accounting. Voyage results are updated in real-time as new information is entered. EastFleet has got all grounds covered with its comprehensive freight services, ensuring that your freight requirements are well taken care of.
LOGISTICS SERVICES
OPHERGASNEFT operates 37 vessels of the total freight including:
318 self-propelled vessels;

913 non-self-propelled vessels;

16 push tugs​
In addition, the company engages up to 10 extra push tugs and 2 oil pumping station, for transportation purposes. The company's fleet operating in the sea areas is classified by the Russian Maritime Register and fully complies with all Russian and international requirements and conventions, including the requirements of the OCIFM member companies.
All vessels undergo regular vetting inspections performed by leading Russian and global oil companies, and efficiently prove their compliance with the safety requirements to oil and oil products transportation, as well as carrying out of cargo handling operations at oil terminals. The tankers, barges and tug boats of "OPHERGASNEFT Tank Farm and Shipping Company ". Are insured by reputable Russian and foreign insurance companies.
BALTIC PIPELINE SYSTEM
Baltic Pipeline System-2 (BPS-2) is a Russian oil supply system built and operated by Transneft, a government-owned company responsible for oil pipelines in the country, in conjunction and full co-operation with Oil Refineries and Tank farms.
The pipeline is 727miles (1,170km) long, running from the Unecha town of Unechsky District, Bryansk Oblast, to Ust-Luga, Leningrad Oblast, via Smolensk, Russia.
The oil pipeline is being built in two stages. The first stage was officially commissioned in March 2012 by the current Russian President Vladimir Putin. The second stage reached completion in December 2013. The construction cost of BPS-2 is estimated at $4bn.
Transneft, Rosneftbunker, are the joint operators of the BPS-2 trunk line.
OPHERGASNEFT Tank Farm and Shipping Company has specialized services are concentrated in the area of import and export, located throughout the world demanded business trade and logistics distribution industry. These services are designed to support and promote the international trade business of crude oil and petroleum/petrochemical products worldwide, in compliance with all rules and formalities required by law.
They operate mainly function and offering land, air, and sea freight services at a very competitive transit time; as well as, buyer, wholesaler, agent or representative of international and domestic companies; always carry out the logistic distribution, trade needs, serving and compliance with supply, process control, maintaining a high level of confidentiality, integrity and responsibility with its clients.
We focus on all dimensions of the company and individuals inside and outside the country, demanding logistic solutions to manage any type of product should be, is an advanced multi-modal logistics and procurement services company, our official with over 10 years experience in international trade and logistics enterprises; It specializes in providing a complete circuit solutions for Supply Management on the network, air and ocean freight services through our Mac and interest IISP certificates to/from anywhere in the world, special cargo projects and focus on providing the best procurement of services in all areas, both domestic and international.
With the in-depth industry know-how and state-of-the-art system that allows us to provide integrated global, door-to-door forwarding solutions tailored to the specific needs of our customers. Our global presence, either directly or through our worldwide network of business partners, allow us to cover every place where any cargo our customers there to its transit and destination, to ensure any process product testing to our clients require.
We strive to serve heavy industries, such as energy, oil and gas, mining, construction, automotive and aerospace.
Wholesales from tank farms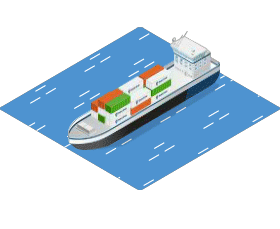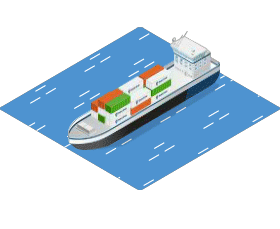 OPHERGASNEFT performs various types of air cargo. We offer

comprehensive solutions in the field of logistics, the best routes
and guarantee the safety of goods.
As professionals in this field, we provide a number of additional services such as customs
clearance, certification, insurance, and custody.
We provide freight transportation by any means of transport, depending on the specifics
of the goods, including Equipment:
medical, laboratory, construction, repair, processing, etc.
Fragile goods, precision instruments:
special equipment, lighting and electrical
Perishable goods and pharmaceuticals:
a variety of drugs as well as food, flowers
Spare parts for various purposes
Raw materials and components for the preparation of medical compositions
Goods requiring special conditions of delivery:
For example, maintaining a certain temperature;
Road Transport – the ideal means the movement of goods in small and medium distances. Reliability, efficiency, and safety, value for money and quality – virtues that characterize the trucking today.
"OPHERGASNEFT" specialists are ready to offer to its customers:
– Modern fleet
– Thoroughly thought-out logistics scheme
– The most convenient routes for transportation
– The most advantageous conditions of delivery
We offers a full range of services for the transportation of your goods to the regions of Russia and abroad. We provide freight transportation by any means of transport, depending on the specifics of the goods, including:
Transportation of oversized and heavy cargo:
For example, industrial equipment, machinery, pipes or other "outsized";
Transport of Dangerous Goods:
in compliance with all rules and safety requirements, and with the accompaniment of an experienced freight forwarder;
Transportation of perishable cargo:
ensuring the necessary conditions for the storage and delivery times.
​