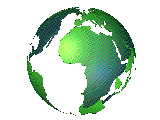 Refineries, Tank Farm Storage & Logistics services
Telephone: +7 (495) 642-4532
+7 (499) 3914990 +7925 2881584 +79265129050
Hotline on Oil Product Supplies, Storage, Shipping & Logistics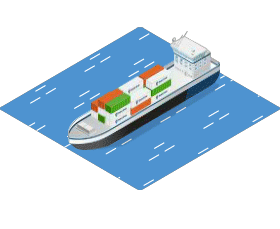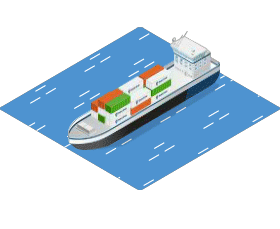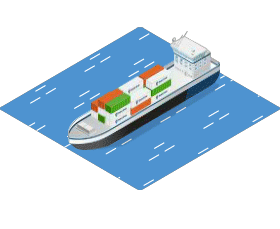 Refinery, Storage Tank leasing and sales
LOGISTICS
OPHERGASNEFT TANK FARM AND LOGISTICS SERVICES
OPHERGASNEFT Tank Farm and Logistics have specialized services which are concentrated in the area of import and export, located throughout the world demanded business trade and logistics distribution industry. These services are designed to support and promote the international trade business of crude oil and petroleum / petrochemical products worldwide, in compliance with all rules and formalities required by law.
They operate mainly function and offering land, air and sea freight services at a very competitive transit time; as well as, buyer, wholesaler, agent or representative of international and domestic companies; always carry out the logistic distribution, trade needs, serving and compliance with supply, process control, maintaining a high level of confidentiality, integrity and responsibility with its clients.
We focus on all dimensions of the company and individuals inside and outside the country, demanding logistic solutions to manage any type of product should be, is an advanced multi-modal logistics and procurement services company, our official with over 10 years experience in international trade and logistics enterprises; It specializes in providing a complete circuit solutions for Supply Management on the network, air and ocean freight services through our Mac and interest IISP certificates to / from anywhere in the world, special cargo projects and focus on providing the best procurement of services in all areas, both domestic and international.
With in-depth industry know-how and state-of-the-art system that allows us to provide integrated global, door-to-door forwarding solutions tailored to the specific needs of our customers. Our global presence, either directly or through our worldwide network of business partners, allow us to cover every place where any cargo our customers there to its transit and destination, to ensure any process product testing to our clients require.
We strive to serve heavy industries, such as energy, oil and gas, mining, construction, automotive and aerospace.
​
Facts & figures
SOLID IN LIQUID BULK LOGISTICS

Location: Botlek, Port of Rotterdam, the Netherlands, Port no. 4260

Products: Gasoline (components) diesel, biodiesel, vegetable oils and renewable products. On nearby location Bitumen and Bitumen blend components.

Services: Handling, storage, heating, mixing, blending and dry-ing

Ship-to-ship discharge of liquids such as petrol, diesel, ethanol, MTBE, biodiesel and vegetable oil

Sea jetty 420-metre length

Draft: 13.5 m (15.00 m as of mid 2018)

Certifications: ISPS, ISO 9001, 14001, OHSAS 18001, ISO 28000 and AEO certified

Commercial contact:
(Future) projects:
Second sea jetty of 280-metre length operational in 2020

Expand the rail (un)loading system, currently used for biodiesel only, with services for a wide range of clean petroleum products.

Expand capacity for petroleum products with 138,000 cbm for transportation fuels to meet continuing customer requirements.

Expand refrigerated butane capacity allowing customers to bring in large volumes for distribution purposes.

Possibility for pipeline connection to neighbouring companies.
Quality
Ophergasneft TF is a high-tec company for now and the future. Massive investments over the past years have led to a unique state-of-the-art liquid bulk terminal. We respect and adhere to national and international rules and regulations, especially to those provisions which fall under certification:
ISO 9001

ISO 14001

OHSAS 18001

ISO 28000

ISCC
Ship/ship discharge
Starting in March 2010 the sea jetty falls under the Petroleum regime. At our 420-metre long sea jetty, two sea-going vessels (of up to 100,000-tonnes) can be processed simultaneously, 24 hours a day, 7 days a week. A 300-metre long and 70-metre wide area will fall under the petroleum regime. We offer the jetty for ship to ship discharge for the following products:
Mineral Products classes 1, 2, 3 and 4

Liquids belonging to the ADN classes 3, 6.1, 8 and 9

Edible oils and fats

Liquids not classified under ADN
The discharge needs to be done using certified hoses suitable for products being discharged. The ship/agent will be responsible for supplying, connecting and disconnecting these hoses.
Train & truck loading
The new facility will further Ophergasneft TF's ambition to offer all modes of transport and is a response to growing customer demand for rail transport.
It will be used initially to load and unload block trains with biodiesel to and from Germany, Austria and Italy. Driven by growing customer demand for rail transport, throughput is expected to rise quickly, from approximately two trains a week to one train a day.
The facility can also be modified to handle other oil products in the future such as aviation fuels, gasoline, diesel and edible oils. Regarding the medium term, throughput could increase to two trains a day.
Heading 1
Safety
Safety is an ever-ongoing process. Scientific research renders new insights yearly to improve the safety of tank storage companies' business processes. In terms of safety, HES Botlek Tank Terminal endeavors to anticipate future developments in as far as this is possible. The safety management system is in accordance with NTA 8620. Ophergasneft Tank Farm is a voluntary member of the industrial Fire Brigade. It is also Labour Inspection certified. Because Ophergasneft finds safety to utmost importance, together with industry association VOTOB, the Safety Maturity Tool, we continually strive to improve our safety standards. For more information on the Safety Maturity Tool,
Environment
By caring for nature, while taking into consideration our employees' and our customers' requirements, we are proactive when it comes to ensuring sustainability. We are constantly alert to the potential environmental impact our activities may have. Which is exactly the reason why we implement purposeful measures such as:
Annual emission monitoring system and LDAR (Leak detection and repair)

Bi-annual emission measurement on the vapour recovery unit

Periodic storage tank emission monitoring programme

Periodic personal exposure measurement programme
Logistics & Services
Ophergasneft TF has a state-of-the-art terminal with ample deep-water berths and facilities for the transshipment and storage for a wide range of liquid bulk products. Safety and environmental protection are a high priority at Ophergasneft TF. The company's management system is certified for ISPS, ISO 9001, ISO 14000, OSHAS 18000, ISO 28000 as well as Authorized Economic Operator (AEO). HES Botlek Tank Terminal provides customers with the safest, most reliable and efficient handling and storage solutions in the Port of Rotterdam.