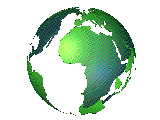 Refineries, Tank Farm Storage & Logistics services
Telephone: +7 (495) 642-4532
+7 (499) 3914990 +7925 2881584 +79265129050
Hotline on Oil Product Supplies, Storage, Shipping & Logistics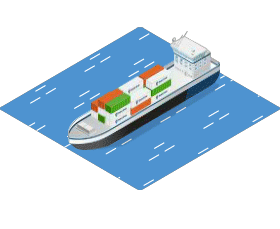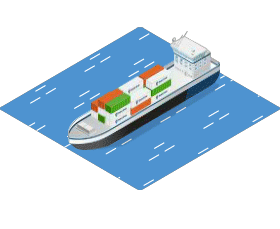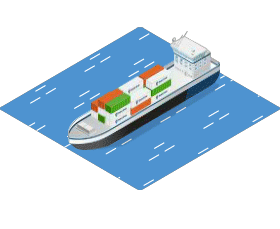 Refinery, Storage Tank leasing and sales
LEASING
OPHERGASNEFT TANK FARM AND LOGISTICS LEASING OF VEHICLES AND EQUIPMENTS
​
LEASING OF VEHICLES AND LOADS petroleum and petrochemical products is one of the most effective development of our company, therefore we assist your company at every stage of your loading and unloading with the expert assistance of the crew and guidance, thus giving you time to focus on that It is the most important for the growth of your organization.
Property acquired on lease covers all lease payments and benefits the company from day one. However, the main advantage of leasing operations is the ability to use the leased asset without paying its full cost. OPHERGASNEFT Tank Farm and Logistics rent various types of special vehicles and equipment, both domestic and foreign production. Lease financing can be granted for the purchase of new and used special vehicles.
Special vehicles types:
Municipal vehicles used for transportation of petroleum products and petrochemicals.
Construction equipment (loaders, excavators, cranes, etc.)
Injection machine.
Automotive equipment for transporting heavy loads.
Access control equipment for loading and transport (fishing line trucks, tail lifts, hydraulic cranes)
PRIORITY OF FINANCE LEASE EQUIPMENT, are as follows:
Leasing of trade, storage, technological and energy equipment.
Leasing of equipment for service stations and restaurants.
OPHERGASNEFT Tank Farm and Logistics have successfully implemented a large number of projects for financing equipment.
We'd love to hear your projects, provided that they meet the following criteria.
EQUIPMENT CRITERIA:
Identification of equipment (the exact name, type, make, model, modification, the vehicle identification number or serial number of the production, the manufacturer, year of manufacture)
Liquidity equipment (availability of similar equipment on the market and the availability of market trading)
The equipment must be new
It would be preferable that you have an agreement to repurchase supplier
OPHERGASNEFT Tank Farm and Logistics always takes into account the specific characteristics of the business, and customers require to offer the best deal.
To become a customer/client of OPHERGASNEFT Tank Farm and Logistics is relatively easy. Just make a request to rent online. Our manager will contact you shortly to discuss the terms of financing, as well as calculate the lease payment schedule.
OPHERGASNEFT OFFICIAL WEBSITE INN: 7721599432 КPP: 77210100 BIN: 1077760929982
Services
Ophergasneft Limited Liability Company operates as a shipping and storage tank leasing company, and also provides freight forwarding, calculation and control of loading/unloading of cargo at the port, a review of services, delivery of food courts, provision of vehicles and freight forwarders to carry out orders ship loaders, cargo, transportation of crude oil and icebreakers in the Arctic.
Sea Transportation
Ophergasneft Liability Company consistently ships petroleum products with their own fleet of different tanker vessel dead weight and use modern tanker trucks to handle transportation by road and sea. Most of our situated locations provide railway terminals for loading and unloading oils and liquid fuel. Ophergasneft Liability Company is a strong and partners with reliable storage Tank Company and transportation of petroleum products worldwide.
Storage Tank Leasing
Ophergasneft Limited Liability Company operates storage tanks for oil or tanks for fuels and lubricants are designed for long-term storage of all types of oil and oil products. Tanks for the storage of petroleum products are metal (metal tanks - RVS tank steel vertical, horizontal steel tank CSG), concrete (reinforced concrete tanks or tanks), frame and soft.
Pipeline Transportation
Ophergasneft Limited Liability Company carry out pipeline flows with teams of experience experts with extensive knowledge and idea in the areas of pipeline engineering, metallurgy, welding and control systems, as well as the pipeline regulatory environment. We have access to and use highly trained specialists and state-of-the-art equipment to examine and test pipeline components involved in occurrences in order to identify and confirm safety deficiencies.
Railway Transportation
Ophergasneft Limited Liability Company works with clients through the whole cycle of forming and executing orders for freight transportation and acts on behalf of clients as a single contractor vis-à-vis all the departments and units of Russian Railways. It also guarantees the quality and timeliness of order execution on behalf of Russian Railways.
Trucks Transportation
Logistics needs intelligent management operations so that goods are at the right place at the right time around the globe – with complete loads, standard dimensions or special consignments and regular or express services. We transport your shipment by truck using our widespread network. We are able to manage complex sourcing and distribution systems and provide the same passion and care for small and medium-sized enterprises as for major corporations.
Cargo Handling
Bulk cargo is transported in covered wagons on platforms and in open-box cars of various types which facilitate unloading from different sides. This is particularly convenient for loose raw materials and construction materials. Loose bulk cargo can be transported in special wagon hoppers with an opening hatch below for faster unloading of cargo such as grain or gravel.