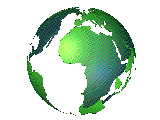 Refineries, Tank Farm Storage & Logistics services
Telephone: +7 (495) 642-4532
+7 (499) 3914990 +7925 2881584 +79265129050
Hotline on Oil Product Supplies, Storage, Shipping & Logistics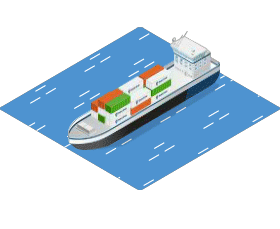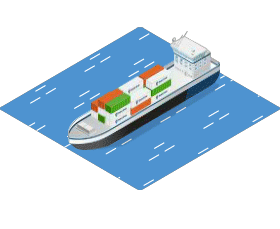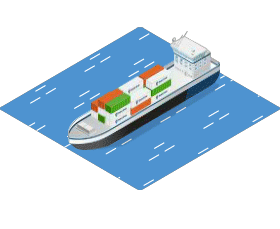 Refinery, Storage Tank leasing and sales
For Investors
Our Refinery welcomes investors in a partnership agreement with our Refinery, The need for the modernization of our various refining plants is called for as the demand of petroleum products from the Russian Federation is on the rise anually.

In accordance to trends in the Russian oil industry, the need of modernised designs, technology and equipments arise for the construction stage of the plant in order to increase the depth of oil refining, and the product of Euro-3 and Euro-4.

Investors are invited to share in the projects:

- The investor acquires 35% of shares. Investment proposal 1: Investment proposal. The modernization of an oil refinery in Rostov Region - refineries based on modular units with oil refining capacity of 500 thousand tons of crude oil a year. Estimated volume of refinery products:
Gasoline 140 000 tonnes;

Diesel fuel, 170,000 tons;

Mazut M100 180,000 tons.
Marketing studies have shown that the region is stable, independent of the season, and the effective demand for these petroleum products in these regions is expressed by the following indicators:

On light oil products (petrol, diesel) - up to 2500 tons per year;

For fuel oil - up to 300 thousand tons per year;
The economic performance of the project: the estimated cost of re-construction and modernization of the refinery is 2 billion. The final cost of the project will be adjusted to meet the requirements of the Investor and the additional design decisions. Investment proposal 2: - Trading base with a berth in the Kamchasky Region. The possibility of development of port export terminal for shipments to The international market. Trading companies / producers and exporters of metals / Investor.
The territory of 1.65 hectares located warehouse and auxiliary building area of ​​2652 m2, and the elements of port infrastructure - loading area (area is 1,405 m2) and 217 m long jetty This allows you to use an object as a river and sea port of the Volga-Caspian basin. The most effective uses of the assets object:
The use of storage facilities as a rental complex. The estimated value of the asset is about 120.250 million rubles. IRR of the project to 34% (excluding the possibility of dynamic growth in prices after the crisis).

Using a database to organize their own trading operations in the Caspian basin. Ability to export metal trade IRR = 64% (Baseline scenario).
​
​
Investment policy of Ophergasneft is pursued by the Company in the following business areas:
oil and gas exploration and production;
oil and gas transportation and storage;
oil, condensate and natural gas processing and sale of oil products;
participation in foreign projects for oil and natural gas exploration, production, transportation, processing and sale;
energy saving;
ecology.


Priority Lines of the Company's Activities
Oil and gas exploration and production:
stabilizing gas and oil production with further increase due to stimulation of production from operating fields and wells, and introduction of new capacities;
adding the domestic hydrocarbon reserves by increasing the volumes of seismic exploration activities and prospect and exploratory drilling operations in perspective areas and fields;
stimulating development of oil and gas resources in the off-shore area of the Black and Azov Seas;
increasing the resource base and development by the Company of hydrocarbon extraction due to participation in the development of oil and gas resources in other countries.

Oil and gas transportation:
ensuring high reliability, and extending service life period, of pipelines;
expansion of oil and gas trunk pipeline systems, creating the conditions for maintaining and raising transit volumes of natural gas and oil transported via the Company's trunk pipeline systems;
optimization of pipeline systems and the network of underground gas storage facilities due to implementation of state-of-the-art computer software, an automated monitoring system and certification and inventory taking system for oil and gas pipelines and underground gas storages;
establishing an up-to-date gas, oil and oil product accounting process;
implementation of secondary energy resource cogeneration and efficient use technologies;
implementation of a reconstruction, technical re-equipment and expansion program for operating oil and gas transportation systems;
optimization of the underground gas storage network functioning and its further development;
implementation of a reconstruction, technical re-equipment and expansion program for operating gas distribution pipeline networks either owned or used by the Company.

Oil, condensate and natural gas processing and sale of oil products:
modernization of processing capacities, increasing the volumes and depth of extracted raw product processing in order to increase the commercial product output;
optimization and expansion of oil and gas processing products marketing network to their end consumers.

Foreign projects for oil and natural gas exploration, production and transportation:
participation in exploration and development projects for oil and gas fields in countries of Central Asia, Middle East and North Africa;
participation in exploration and development projects for oil and gas fields on the territory of CIS countries, primarily of traditional partner-countries such as: Kazakhstan, Russian Federation, Turkmenistan and Uzbekistan;
participation in natural gas production and transportation infrastructure development projects for CIS countries;
participation in pipeline transport development projects.

Energy saving:
implementation of energy saving technologies;
reducing in-process expenditure of natural gas for its transportation due to the use of gas turbine pumping units with a higher performance factor;
creating a system of power generating stations utilizing waste energy resources of gas transportation system and gas production facilities, to produce electric and heat energy for the own energy supply purpose;
participation in alternative and renewable energy source development and utilization activities.

Environmental protection:
development and implementation of environmental and rational natural resource use measures in the course of exploration, production, processing, transportation and storage of oil, gas and gas condensate.
​