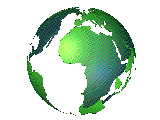 Refineries, Tank Farm Storage & Logistics services
Telephone: +7 (495) 642-4532
+7 (499) 3914990 +7925 2881584 +79265129050
Hotline on Oil Product Supplies, Storage, Shipping & Logistics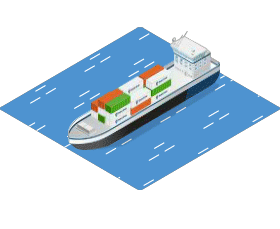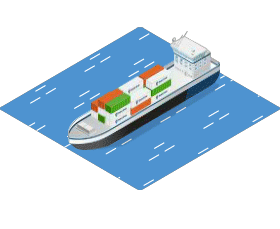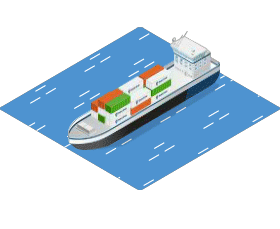 Refinery, Storage Tank leasing and sales
HSEQ
Ophergasneft is continuously updating its compliance to the strictest standards
We take full responsibility for preserving the quality of its clients' products. Each is handled according to the highest standards. Gervas ensures compliance with all the requirements regarding the safe handling of products.
The company ensures that the quality of all products under its responsibility is preserved. The same awareness and responsibility applies to its environmental management, which has led to improved operational methods and the more efficient use of resources.
To avoid any risk of accidents, Ophergasneft has introduced a culture where involvement and awareness lead to intrinsically safe ways of working.
As a fairly new state-of-the-art terminal and in view of the products we store and handle at our location, we operate within the strictest safety category and comply with the latest standards. As a zero-emission site, vapour treatment for all products is obligatory as well as various other safety and environmental requirements.
To maintain a safe and healthy work environment, we continuously identify and evaluate all potential risks. This is of special importance for chemical and gas terminals, for facilities that change their products often, or when customer demands lead to a terminal expansion. Wherever needed, we develop countermeasures based on the principles of prevention. Another important tool to minimize risks is our internal incident reporting system.
Our system of regular internal and external health-and-safety audits monitor compliance and benchmark our standards. We hire highly experienced consultants for risk assessments at high-risk operations, such as liquid gas handling and storage. If needed, we quickly invest manpower, time and money for corrective actions and improvements. Our goal, always, is to stay a step ahead of what's needed.
Quality, Health, Safety and Environment
Ophergasneft Terminal & Logistics endeavors to maintain the highest level for quality, health, safety and environment for all its operations.
Therefore the following core safety and environmental values have been identified;
Highest standards in safety management, constantly striving for a zero incident/accident working environment.

Integrated Safety Management system based on the International Safety Management Code meeting or exceeding clients' expectations.

Exchange of lessons learned via our company magazine to raise awareness and elimination of recurrence.

Vessels fly the Netherlands quality flag, and all vessels are classed by high standard IACS classification societies.

High standards for design, maintenance and operation of the vessels and training of its crew.

Focus on environmental responsibility.

Operates vessels worldwide, including in Emission Control Areas and through sensitive marine environments, in strict compliance with applicable legislation.

Limiting ship's emissions of SOx, NOx, soot (fine particles) and CO-2,

Cleaning waste and ballast water and following strict waste management plans.
​
Safety
Ophergasneft Terminal & Logistics is constantly striving for a zero incident/accident working environment. Omsk Terminal & Logistics continuously and proactively identifies risks on board and provides for specific training programs on various risk matters. A reporting and monitoring system is in place for risk analysis and management.
In-house developed IT systems ensure smooth cooperation between fleet and office, and provide the basis for full compliance.
Training
Our QHSSE Department ensures that all the vessels comply with or are ahead of the latest Quality, Health, Safety, Security and Environmental regulations. In co-operation with the crewing and technical departments, they increase the crew's awareness of safety and environment by means of information and instructions. For instance: a purpose build cargo crane simulator is used to provide additional training and certification for ships staff, exceeding STCW and other national and international requirements. In house training for office staff is provided to understand the risk factors for all ship operations.
CERTIFICATES
Responsibilities and a range of certifications
ISO 9001:2008 (quality) Certificate

ISO 22000 and GMP+

CDI-T assessed

Every operational process described in detail

HSEQ are implemented with individual programmes

All the programmes are fully up-to-date and implemented