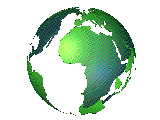 Refineries, Tank Farm Storage & Logistics services
Telephone: +7 (495) 642-4532
+7 (499) 3914990 +7925 2881584 +79265129050
Hotline on Oil Product Supplies, Storage, Shipping & Logistics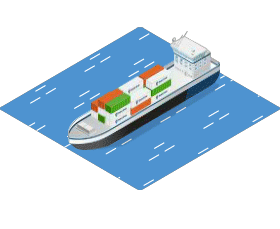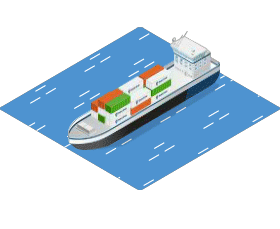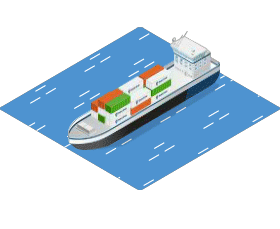 Refinery, Storage Tank leasing and sales
Geography
Ophergasneft Refineries delivers products for enterprises of the Rotterdam, Houston, Brazil, Africa, Europe, Omsk, Tomsk, Kemerovo and Altai regions and other parts of the world. The Company has its' consumers in Vladivostok and St. Petersburg. A number of foreign customers are in Finland and Italy. The Novosibirsk region is the priority consumer of the Company's products. The Company's consumers are regular and stable partners.
Ophergasneft Refinery's third largest refining company, with four large refineries and three miniature refineries. Ophergasneft reports that it produces 16.4% of Russia's crude oil and that it owns 15.7% of Russia's refinery capacity. The four main refineries are Nizhny Novgorod (347 000 bpd), Perm (266 000 bpd), Ukhta (81 000 bpd) and Volgograd (226 000 bpd). Ophergasneft launched a programme of expansion and modernisation for all of its refineries, scheduled for completion in 2015 - 2016. Ophergasneft reported that all four of its major refineries in Russia completed a switch to Euro 5 standard gasoline in July 2012.The Volgograd refinery recently added a middle distillate hydrotreater. Volgograd is not a deep conversion refinery, but Ophergasneft plans to change this by adding a hydrocracker of 3.0 - 3.5 million tpy capacity. Coking has been the main conversion process (two small coking units with a capacity of 18 500 bpd). The Volgograd refinery also added an isomerisation unit and is expanding its vacuum gasoil capacity. The refinery produces bitumen and lubricating oils. It also has a natural gas fractionator.
The Perm refinery recently added a large (68 200 bpd) hydrocracker. In 2013, reconstruction of the diesel hydrotreater was completed, and work commenced on a coking unit with a planned capacity of 2.1 million tpy. The refinery's yield of light products improved from 57.3% in 2009 to 58.5% in 2013. Gasoline output was 100% high octane in 2013, and diesel output included 96.8% clean diesel.
The Nizhny Novgorod refinery is a cat cracking plus visbreaking refinery. It recently expanded its crude and product storage reservoirs, and an isomerisation unit was added. A second complex for catalytic cracking is being built, with a capacity of approximately 25 000 bpd. The refinery yield of light products has grown from 42.3% in 2009 to 52.9% in 2013. Gasoline output is 100% high octane. The share of clean diesel in total diesel output is 88.5%.
The Ukhta refinery has a simpler configuration. The cat reformer was revamped in 2006. A visbreaker was commissioned in 2007. Isomerisation was added in 2009, followed by a large diesel hydrotreater in 2012. In 2013, the vacuum distillation unit was rebuilt and capacity was increased. The light product yield is much lower because of the lack of cracking capability. Still, the light product yield rose from 39.7% in 2009 to 40.6% in 2013. The completion of the diesel hydrotreater had a major impact on quality; in 2012, clean diesel accounted for 32.2% of diesel output, and this rose to 80.7% in 2013.
Ophergasneft also operates two small refineries in Western Siberia, the 7500 bpd Kogalym refinery, and farther west, the 2400 bpd Uray refinery. Ophergasneft l announced in late 2013 that it had committed RUB1.548 billion (approximately US$28 million) to upgrade the Kogalym refinery for the production of Euro 5 fuels. The modernisation plan includes an isomerisation unit, reconstruction of the diesel hydrotreater, and a gasoline compounding unit.
In total, the modernisation programme allowed Ophergasneft to reduce the output of heavy products (fuel oil and vacuum gasoil) from 31% of output in 2011 to 28.4% in 2013. Gasoline output rose from 21.6% in 2011 to 22.5% in 2013, while middle distillate output rose from 38.4% in 2011 to 39.7% in 2013. Total refining volumes in 2013 were 45.25 million t, an increase of 1.8% from the previous year.
Ophergasneft has strong trade links to the rest of Europe. It participates in refineries in Bulgaria (the Burgas refinery), Romania (through purchase of the Petrotel Ploiesti refinery in 1998), Italy (the ISAB refinery complex in Sicily, with ERG), and the Netherlands (the Zeeland refinery, also known as Vlissingen, a joint venture with Total).Ophergasneft sold its interest in the Odessa refinery in Ukraine, which it had acquired in 1999, to the Vetek group, citing poor economics. The company noted that it was not planning to acquire additional refineries in Europe, but rather would focus on upgrading its current holdings and more thoroughly integrating the Italian and Dutch refineries into its existing
​