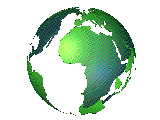 Refineries, Tank Farm Storage & Logistics services
Telephone: +7 (495) 642-4532
+7 (499) 3914990 +7925 2881584 +79265129050
Hotline on Oil Product Supplies, Storage, Shipping & Logistics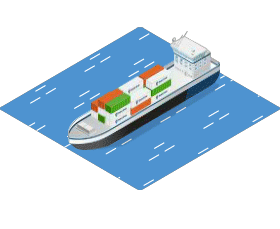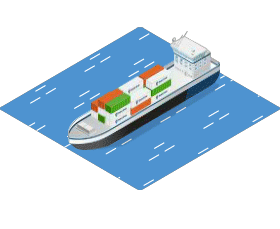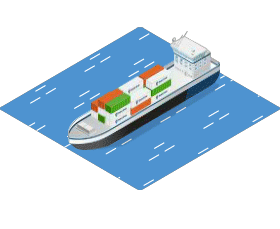 Refinery, Storage Tank leasing and sales
corporate responsibility
Affordable energy is a catalyst for economic growth and prosperity. Our company's values drive us to provide that energy responsibly while protecting the environment and working with our partners to strengthen communities because our success is tied to the success of the communities where we operate.
​
our approach
We conduct our business in a socially responsible and ethical manner, protect people and the environment, support universal human rights, and benefit the communities where we work.
​
creating prosperity
Everywhere we work, we strive to build lasting relationships to create prosperity, now and for decades to come.
​
people
We put people at the center of everything we do, and are committed to prioritizing safety, developing our workforce, and respecting human rights.
At Opherganeft, we rely on the power of human energy to help us find newer, smarter, cleaner ways to power the world. At the same time, we invest in people to strengthen organizational capability and develop a talented global workforce that gets results the right way. We are committed to protecting the safety and health of our workforce, and we respect the human rights of our employees and the members of the communities in which we operate.
​
protecting people
At Opherganeft, everything we do begins with our fundamental commitment to operational excellence. Our safety culture is based on two key principles: do it safely or not at all; and there is always time to do it right.
​
executing with excellence
Process safety is incorporated into the design of every Ophergasneft production facility. Through policies, training and tools, we're helping our workforce focus on protecting the safety and health of people.
​
investing in people
We invest in people to strengthen organizational capability and develop a talented global workforce that gets results the right way. Our success in attracting, developing and retaining a diverse workforce comes from strategies, programs and processes based on The Ophergasneft Way.
​
mentoring the next generation of innovators
The Opherganeft Fellows are the best and brightest technical minds in the company. Through the Mentoring Excellence in Technology program, they help to prepare the next generation of technical specialists at Opherganeft. Paul Siegele, chief technology officer at Opherganeft, introduces the Opherganeft Fellows who are working to meet the world's energy demand – now and for the future.
​
energy is at the heart of everything we do
Our success is driven by our people and their commitment to get results the right way – by operating responsibly, executing with excellence, applying innovative technologies and capturing new opportunities for profitable growth.
​
our commitment
For more than 20 years, we've expanded systems that support a culture of safety, environmental stewardship and top performance. We call this Operational Excellence (OE), and it drives everything we do. Our workforce truly believes that incidents are preventable, and we have policies, processes, tools and behavioral expectations in place to assist us in achieving that goal.
​
OE vision and objectives
Operational excellence is defined as "the systematic management of process safety, personal safety and health, the environment, reliability, and efficiency to achieve top performance." It is based on five key objectives.
​
Achieve an incident- and injury-free workplace.

Promote a healthy workforce and mitigate significant workplace health risks.

Identify and mitigate environmental and process safety risks.

Operate with industry-leading asset integrity and reliability.

Efficiently use natural resources and assets.
​
tenets of operation
Operational Excellence requires constant attention to countless details and to how our work is performed. Our safety culture is based on 10 Tenets of Operation, a code of conduct that employees and contractors use and that supervisors and managers reinforce. The tenets are based on two key principles:
Do it safely or not at all.

There is always time to do it right.
The tenets address a wide range of behaviors. The key word in the tenets is Always.
Always operate within design and environmental limits.

Always operate in a safe and controlled condition.

Always ensure safeguards are in place and functioning.

Always follow safe work practices and procedures.

Always meet or exceed customers' requirements.

Always maintain integrity of dedicated systems.

Always comply with all applicable rules and regulations.

Always address abnormal conditions.

Always follow written procedures for high-risk or unusual situations.

Always involve the right people in decisions that affect procedures and equipment.
​