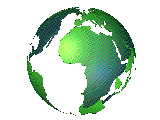 Refineries, Tank Farm Storage & Logistics services
Telephone: +7 (495) 642-4532
+7 (499) 3914990 +7925 2881584 +79265129050
Hotline on Oil Product Supplies, Storage, Shipping & Logistics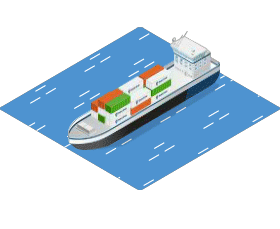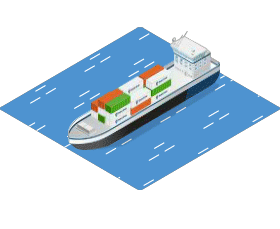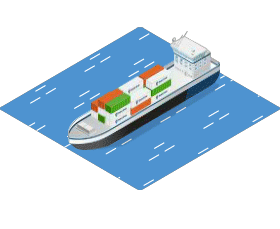 Refinery, Storage Tank leasing and sales
Wholesales from tank farms
Ophergasneft is a fast-paced company deeply integrated in the petroleum and gas sector both in the Russian Federation and to the worldwide market. The company's main focus is on the refining of crude oil products to produce a variety of refined petroleum and petrochemical products which constitutes to their appropriate standard of production both in specification and composition.

We always strive to meet the quality standard and needs of our customers and partner companies individually by taking a personal approach to any request made to our office, whereby facilitating the storage of these products, and outsourcing the market for potential and capable purchasers hereby promoting the sales of our products throughout the Russian Federation and to the International Market.

Our petroleum products are delivered to end-users by the implementation of specialized equipment for the safe
transportation of all types of petroleum products through various means which include -
Producing & Sale of oil products (Refinery)

Railway Transportation.

Road Tankers (Truck) Transportation.

Sea, Vessel Tankers Transportation.

Pipeline Delivery.
By partnering with the leaders of the transportation Industry we achieve the best output of production and client satisfaction.

We provide direct delivery of high-quality, clean fuel, we maintain a flexible policy on pricing, give individual attention to
each client. our company has taken a worthy place in the petroleum and petrochemical market worldwide.
Our company has developed a clear and seamless system for order fulfillment, which allows us to deliver oil products on time.
We Provide the opportunity to enter into a contract for a single as well as a planned sale/delivery of our petroleum and
petrochemical production.
For regular customers with certain monthly requirements, we have not only designed a flexible system of discounts but also
guarantee the preservation of the previously agreed price.
If you are interested in an honest and reliable partner, OPHERGASNEFT PETROLEUM REFINERY «OPHERGASNEFT» is at your
service!
​
We aim to produce superior value for our customers, business partners, employees and for the communities we serve
We are independent international storage and transport company specializing in the storage of crude oil and refined petroleum
products, petrochemicals, waxes, biodiesel, base oils, non-hazardous chemicals, and minerals. The competence and dedication
of the staff are also vital to Ophergasneft's success. Along with the top quality materials and highly flexible facilities.
We offers much more than service. 'Creating involvement' would be a better way of putting it. Ophergasneft is always looking for new and innovative ways to share its logistics solutions and concepts with its clients so they can gain the maximum benefit from our managing their products.
The company culture is characterized by a strong 'us' feeling among the staff. This sense of solidarity and personal involvement creates service of the highest level. There is strong mutual trust among the staff and qualities such as taking the initiative and showing responsibility are highly valued within the company. Our business approach has always been to do and develop as much as possible. To remain independent, upholding its own high-quality standards. Continually innovating, carefully navigating, and simply making sure that the destination is reached on time.
The Transport routes converge to marine terminals in Novorossiysk, Saint Petersburg, Vladivostok, and the black sea in the - the final point of export. Novorossiysk has 9 berths for the loading of vessels with a deadweight of 250 thousand tons, Saint Petersburg has 12 berths for the loading of vessels with a deadweight of 500 thousand tons, and Vladivostok has 6 berths for the loading of vessels with a deadweight of 205 thousand tons.

The qualification and professionalism of our employees are of great importance to "Ophergasneft". Every year, in order to develop the creativity and determination of the best young specialists we involved them in extra activities and sent them abroad for advance and modern empowerment.
Ophergasneft operates over 142 aboveground petroleum storage tanks across Russia. These tanks are used to meet customer demand by ensuring that there are enough petroleum liquids available to keep the pipelines in motion. A tank farm is simply a collection of storage tanks located on the same site.
Crude oil and refined products are stored in tanks at pipeline origination points awaiting shipment. Crude oil is then delivered to refinery storage tanks in preparation for processing. Refined products are ultimately delivered to terminal storage tanks and then distributed to the consumer. Some storage tanks are used to gather crude oil from production wells, while other tanks are used to store seasonally refined products that only become available for sale during certain times of the year.
OUR MAIN ADVANTAGE
Independent provider of tank storage

Provider for chemical, mineral, and transshipment operations

Zero-emission terminal

Expansion and growth opportunities

Loading of crude oil and petroleum products by sea

Transport cargo specialist

Railway transport and equipment
Engaging with our clients,
that's what we're here for.
OPHERGASNEFT mini chemical plant is privately owned and was incorporated in 2006 and specializes in crude oil refining,
productions/supply and sales of petroleum and petroleum products in the south region of Russia in accordance of Russian
Commercial code of conduct and the applicable laws of Russia Federation.
Thanks to the coordinated team of experienced staffs over the years and experts in the field of petroleum and supply of petroleum products, OPHERGASNEFT earned the trust of customers and reputation of a reliable partner, and always meet its obligations
Among our regular customers not only aviation companies and gas stations that buy fuel from OPHERGASNEFT, but also enterprises of agricultural sector, energy utilities and construction companies. All of them in a commercial agreement for a long time using our services.
OPHERGASNEFT basic principles requires constant hard work, but at the same time allows to achieve the main objective – quality customer service, affordable crude oil prices and reliability of fuel supply.
We believe these factors are crucial for our business expansion of the company and meet the demand of our customers in the oil industry under difficult economic situation.
OPHERGASNEFT supplies wholesale diesel fuel, kerosene, gasoline, fuel oil and other petroleum products with a wide range of services related to delivering fuel directly for the needs of enterprises, construction companies, gas stations, aviation companies, re-sellers and industrial premises.
OPHERGASNEFT are one of the fastest growing crude oil refinery in Russia with the sales of bitumen, M100, Diesel Gas, Jet Fuel and other petroleum chemical product.
2009: Installation of additional custom built modules units to increase its refining productions
2010: The company operates a quality management system that meets the requirements of international standards ISO 9000. From June 2010 – Quality Management System is based on the process approach quality management.
2011: Conducted a technical upgrading of primary oil processing ЭЛОУ-АВТ-2
2011 – 2012: Installation of "Isomalk-2" technology gave the company the opportunity to organize the production of high grade fuels 4.
2013: Installation on allocation of total xylenes introduced into operation extractive distillation process aromatics for the purpose of obtaining commercial benzene purity of at least 99.9% of the benzene fraction of 62-85 º C.
2014: Launched official website for global reach.
– Maintenance of Desalter Processing unit which removes such compounds as calcium, sodium and magnesium chlorides from Crude Oil.
– The modernization of the production unit of elemental sulfur, allowing an increase in the overall degree of conversion to 96%.
2015: installations of additional modules units which refines crude oil from 10, 760 to 77,650 per day additional 1,650 added to previous number.
2016: Maintenance of refinery modules units, which increases its performances
– Desalter processing units maintenance.
About Ophergasneft
The organization was registered on November 22, 2007 by the registrar of the Federal Tax Service Inspectorate in Dmitrov, Moscow Region. The general director of the organization is Ivanov Vyacheslav Yurievich. The legal address of Ophergasneft is 129110, Moscow Region, Banny Lane, Building 2. The main activity is "Crude oil production", 6 additional activities are registered. Organizations Limited Liability Company "Ophergasneft " was assigned to INN 7709667598 former Parkneft
The founders are 3 individuals. The company is a subject of Small and Medium Entrepreneurship, category: microenterprise, date of entry on the register: August 10, 2017.
Ophergasneft key objectives are the reserve replacement ratio at a minimum level of 100%, effective production at brownfields, and production increase through the development of greenfields, creation of new production clusters on the shelf, development of technologies, and implementation of high-level project management practicies, monetization of gas reserves and competitive production growth, the optimal configuration of the refineries and maximization of profits in distribution. The company's successful performance in 2016 is evidence of the efficiency of the applied strategy and the significance of our priorities. All this makes it possible to rely on Ophergasneft sustainable development in the future to benefit its shareholders.
Business Geography
The Nefteservis of Companies comprises more than 70 production, refining and sales subsidiaries throughout Russia, the CIS, and abroad. As at 31 December 2016 Ophergasneft total hydrocarbon proved and probable (2P) reserves (SPE-PRMS standards), including shares in production at joint enterprises, stood at 2.72 billion tonnes of oil equivalent (btoe).
The correlation between production and refining at Ophergasneft is among the best in the industry in Russia. In terms of refining volumes Ophergasneft is one of the top three companies in Russia, and the fourth most important in terms of production volumes.
Ophergasneft operates throughout Russia's most important oil and gas regions, including the Khanty-Mansi and Yamalo-Nenets Autonomous Okrugs, and in the Tomsk, Omsk and Orenburg Oblasts. The company's key refining facilities are located around Omsk, Moscow and Yaroslavl, and in Serbia. In addition to this, Ophergasneft is also implementing production projects outside of Russia — in Iraq, Venezuela, and other countries..